Sometimes a good investment is not the most obvious juice. Former affluent Downtown areas plunge into recession while abandoned inner-city neighborhoods undergo gentrification and property prices skyrocket. When the timing is right poor disenfranchised areas become a magnet for investments in a matter of years, not decades.We are living in the times of volatile economy and rapid shifts in emigration, employment, and housing. In order to stay up to date with the market trend of  2018 read up and find out why it is time to cash in Jersey City.
Back in a day, nobody would consider investing in Jersey City anytime soon. The city was considered a poor industrial periphery of New York City. Since the 19th century, the backbone of the city's economy was manufacturing. The city was a transportation hub, with docks and railroads, serving the need of the Big Apple. The vast immigrant population was housed in the barracks with poor infrastructure. By the early 1980's the city was experiencing an urban decline and was considered a depressed area. However, the city administration made a bold move and started a massive waterfront development in an area previously occupied by factories and rail yards. This move propelled the renaissance of Jersey City. Countless new high-rise buildings were constructed and facilitated the influx of prosperous middle-class into the city. The city gained momentum, this led to the development of the Exchange Place financial district, sometimes regarded as "Wall Street West". It became the center of the banking and financial industry. The introduction of the light-rail connected Jersey with the Big Apple, making it a popular destination for commuting New Yorkers.
Why investing in Jersey City in 2018?
Despite all of the advantages for a long time, Jersey City was disregarded by apartment hunters. The city lacked entertainment venues and was removed from the main cultural centers.  Nonetheless, in the recent years, Jersey City became the cultural center of its own. Young business executives priced out of New York are getting sweet deals in Jersey. It takes only 10 minutes to get to the World Trade Center Transportation Hub and about 20 minutes to get to the West 33rd Street from Grove Street PATH Station in the Downtown. The Downtown area is comprised of pedestrian-friendly alleys and boulevards, with small artisan shops and restaurants for the evening hangouts. Formerly depressed areas of Journal Square, the Powerhouse Arts District, and Bergen-Lafayette are revitalized with hundreds of coffee shops, art galleries, and family-friendly establishments. No wonder that cities population raised by nearly 6 percent since 2010, making it one of the fastest growing metropolitan areas on the East Coast. Currently, there are 7,000 units of housing under construction and around 19,000 approved. And there is plenty of investment property for sale in NJ. Jersey City real estate market is full of promise, let's take a closer look.
What neighborhoods to consider?
Historic Downtown
Median rental price: $3,391/mo
Median purchase price: $544,000
Historic Downtown residential properties are characterized by four-story town-houses rarely mixed with new high rise developments. Housing is mainly mid-rise apartments with the ground-floor retail. Historic Downtown is a grid of broad streets with plenty of trees and walkable adjacent alleys. Presence of large department stores, daycares, and proximity of Liberty State Park make this neighborhood excellent for families. It is also a trendy neighborhood with distinct architecture and local establishments that cultivate their own original style. Historic Downtown is a second Greenwich Village on the other side of Hudson River.
Journal Square
Median rental price: $1,600/mo
Median purchase price: $330,000
This neighborhood is a blend of a business district, residential area, and transportation hub. The area contains many historic sites: art deco movie theaters, colonial mansions, and other landmarks. Many of them are turned into the art galleries or public centers. The diversity of the population is vivid, there are plenty of restaurants and food markets of various regional cuisines from South Asia to Eastern Europe. Besides vibrant cultural life, the district is also a home to various federal agencies, businesses and corporate headquarters. The neighborhood is the main frontier of the recent urban redevelopment, with numerous of new high-rise residential towers and much more to follow. The top floors offer breathtaking views of Hudson and Jersey City skyline.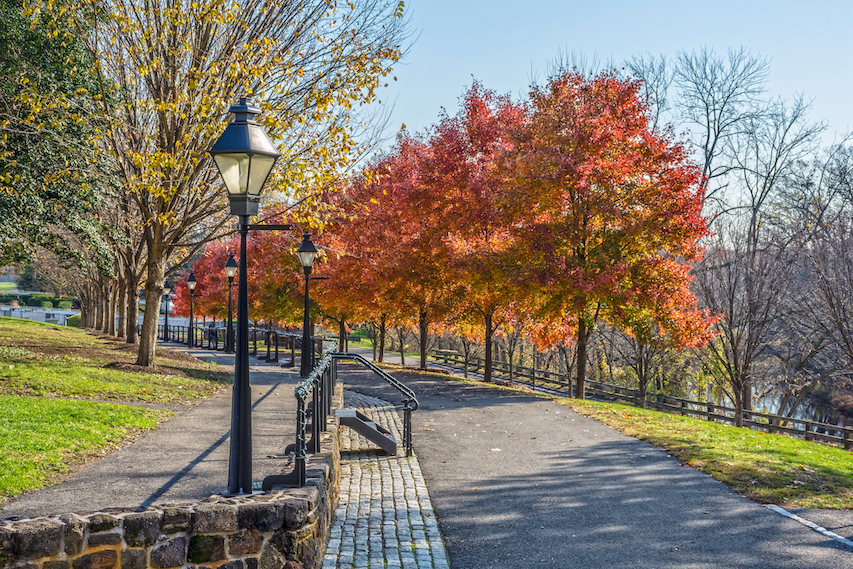 West Side
Median rental price: $1,335/mo
Median purchase price: $230,000
This part of town is comprised of several diverse neighborhoods. It is like a buffet of investment property, you can find any type of property at a reasonable price: a detached single-family home, a townhouse or a condo. The district provides infrastructure and facilities for any lifestyle. Lincoln Park is one of the largest in the whole county, it is a great area for picnics, there are also facilities for tennis, golf, biking and other athletic endeavors. Moreover, this corner of the city also hosts a significant student population. New Jersey City University and  Saint Peter's University have sizable campuses in the area. Students ensure the prosperity of the area, maintaining constant demand for the rentals and fuelling adaptable local businesses.
The Waterfront
Median rental price: $3,034/mo
Median purchase price: $600,000
This the most upscale neighborhood in the city. This is quite obvious, the area has magnificent views on the skyscrapers by the Hudson River, the meticulously designed promenade, and countless pedestrian-friendly streets. It is also the center of trade and commerce. The area consists of new high-rise condos and apartment complexes. The Waterfront has a permanent demand for the luxurious apartments and condos for rent from the management of international corporations with headquarters in the local financial district.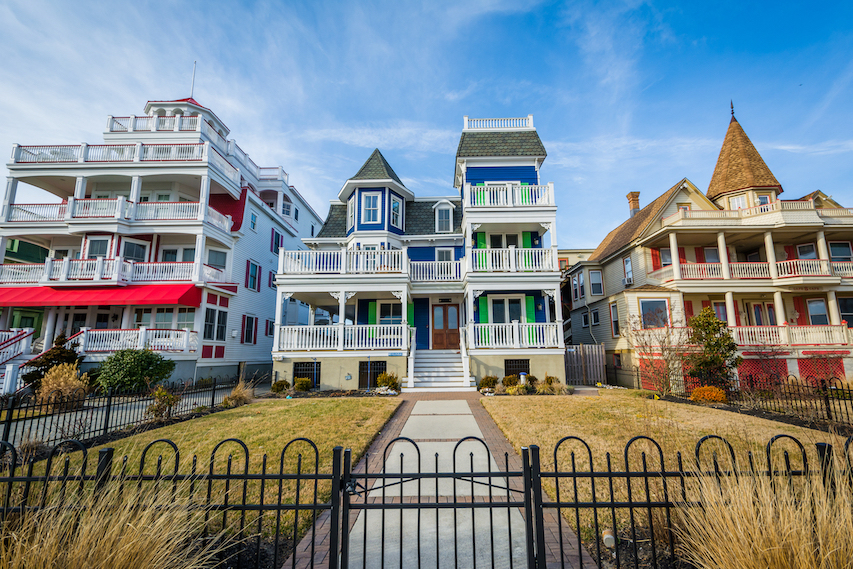 McGinley Square
Median rental price: $1,829/mo
Median purchase price: $180,000
A district between West Side, Journal Square, and Historic Downtown, this neighborhood appears to have the biggest potential in Jersey City. McGinley Square is populated by students as well as West Side but also has a strong business vibe. This neighborhood is famous for strong community and neighborhood associations that lobby the interests of the residents. Therefore, it is not a surprise that this neighborhood is one of the coziest to live and one of the most attractive for buying investment property in Jersey City NJ.
Greenville
Median rental price: $1,359/mo
Median purchase price: $190,000
This suburban residential neighborhood used to be a separate town and merged with Jersey City during its expansion. Nevertheless, it still maintains its local government and guards its customs and traditions. The core of the district is consists of low-rise apartments and single-family homes. It is full of family-friendly establishments, as well as parks and recreations, such as Liberty State Park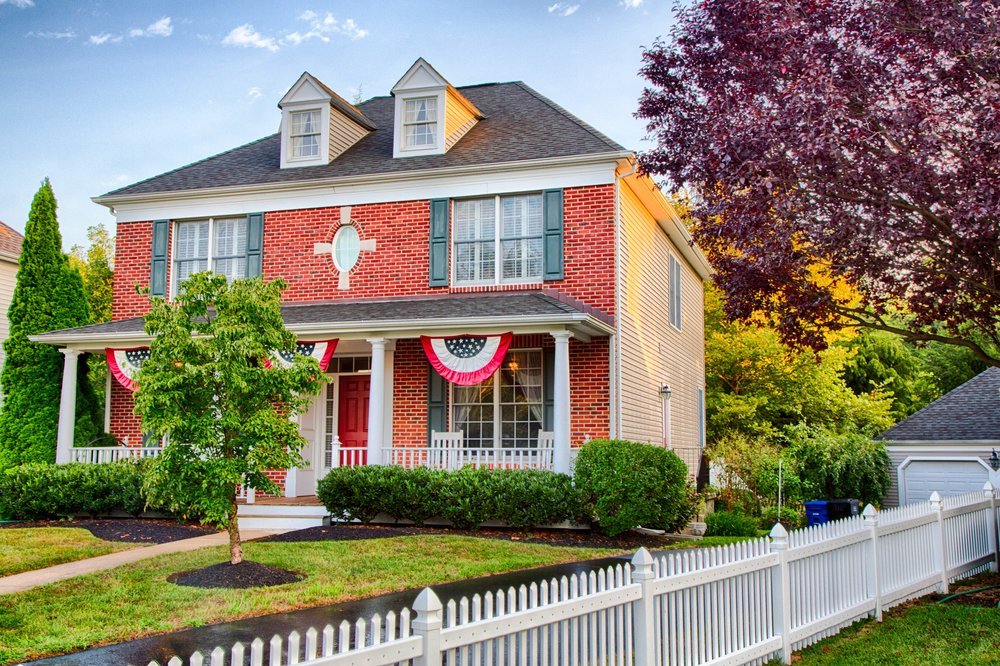 The Heights
Median rental price: $2,564/mo
Median purchase price: $290,000
This residential community despite being in the center of the metropolitan area is significantly quieter and greener. Do not mind its bucolic setting, the area is well connected through the light rail and numerous interstates. It also has plenty of residential properties for the family with kids. In addition to the single-family homes, there are also duplexes for 2-3 households. This would be a perfect property for the first-time investor since you can pick such house as a residence and generate income at the same time. It is also a famous fact that the mayor of Jersey City has chosen a house in the Heights instead of a small apartment in the busy Downtown.
Newport
Median rental price: $2,600/mo
Median purchase price: $600,000
This a new face of the Jersey City. A neighborhood is close to the signature Waterfront and was recently redevelopment into a mixed-use community. The business cluster is intertwined with the residential communities of the high-rise condos and apartment complexes. This neighborhood is a real deal for those who want to live close to work, but do not want to spend a fortune on the Waterfront apartment. Apartments here are much more affordable but still can generate a substantial income. Another pleasant addition to the neighborhood is the Newport Center Mall and numerous other shopping destinations.
Hopefully, I have helped you to see the competitive advantages of Jersey City real estate investments and narrow down your search of the neighborhoods. And in case you still have concerns, remember that Jersey City real estate market is booming, but it is not oversaturated. The demand will keep going up since New York City has nowhere to expand but still needs to house a growing population. Your prospect tenants won't resist renting in such a marvelous city with such a short commute. If you are interested in other hot markets for the buy-to-let investment – check out our investment advice on Philadelphia, Miami, Los Angeles and Phoenix.
Mariia serves as editor-in-chief and writer for the Rentberry and Landlord Tips blogs. She covers topics such as landlord-tenant laws, tips and advice for renters, investment opportunities in various cities, and more. She holds a master's degree in strategic management, and you can find her articles in such publications as Yahoo! Finance, Forbes, Benzinga, and RealEstateAgent.