It is a well-known fact that you should screen all of the prospective tenants before you actually let them in. However, many landlords often neglect this golden rule of a successful rental. They tend to trust the people who seem adequate and reliable without checking their background, which may lead to unpredictable consequences.
Why Screen Tenants?
Any person might behave as an ideal tenant while applying for your property, trying to convince you that he/she will take good care of it. When you let the good residents in, you can be sure that your home will stay undamaged and that you'll get the rent paid on time. But what if the people you trusted turn out to be negligent tenants?
You don't want to wonder what your property looks like, receiving the calls from angry neighbors, do you? To avoid unpleasant situations, it is recommended to screen all your applicants before approving any of them.
What is tenant screening? Here is a guide on how to screen a tenant and some tips on how to attract the best people to your listings.
Think About Your Ideal Tenants
Before posting a listing on an online rental platform, think about what qualities you'd like your prospective tenants to have. There are some key criteria that might help you understand if those people are worth your trust. Try to keep in mind the following tenant screening questions that will help you analyze the applications in a more deliberate way:
Can the prospects afford to pay the rent?
Are they punctual enough to pay on time?
Is their job stable enough and will it allow them to pay regularly in the future?
Will they be able to keep your property in good condition?
Do they have an impeccable background without any criminal record?
Of course, 100% ideal people simply do not exist. However, if you find the answers to these questions before you actually rent out your properties, it might ensure a more successful and long-term rental.
Outline Your Requirements in a Listing
You can begin the selection of the most suitable prospects already when you are creating your listing. Just outline the qualities of your perfect tenants in the requirements and attract the most suitable candidates who will meet your expectations.
Run Credit Checks
Remember that it is essential to screen your tenants, even if they seem extremely polite and friendly. Tenant screening is the best way to know if your prospects are the right people to move into your properties. Get a credit report that will show you the details of any applicant's payment history. You'll be able to see if this person always paid on time during the past years and whether he/she is capable of paying the rent now.
Receive the latest data on your candidates and verify their identity, rental history, employment background, and creditworthiness.
Credit reports have various indicators that would help you to verify a tenant's credibility. First of all, you will be able to see any collection records, accounts that are past due or discharged. That would help you to identify the tenant's financial behavior and money habits. Second, you will be able to see red flags in the tenant's rental or residential history, such as evictions, foreclosures on the house, or bankruptcies. Last but not least, a credit report allows you to review a candidate's current credit accounts and loans to check for the presence of late payments. That would help in cases when a prospect has good financial standing in the past but might currently have problems with funds.   
Run Background Checks
In order to minimize the possible risks while renting out your properties, you should order background checks from your prospects to know if they had any criminal records in the past. A background check helps you to assess the candidate's character and past history. It is good to know that the prospect is able to pay rent, but you also need a guarantee that there would be no shady activity on your property. Background checks provide you with information on the tenant's professional qualification employment history, possible work conflicts, or discharges. You certainly don't want your tenant to clash with the neighbors.
Check Rental Applications Carefully
Here is one more important tip that will enrich your tenant screening checklist – investigate every application thoroughly! There are some essential details, which the quality tenants will never miss. Those are:
A full name.
A correct address.
A phone number.
A driver's license number (if any).
References from the former landlords with their contacts.
Occupation details and the current employer's contacts.
Good tenants usually have nothing to hide. As a rule, they are likely to prepare all of the documents in advance to prove their reliability.
Double-Check Your Best Candidates
Don't hesitate to use the contacts of your prospects' former landlords, which they indicated in the application. As a rule, current landlords ask briefly, if the tenants paid on time and whether they gave notice about moving out. However, you have to be more specific, if you want to get a piece of comprehensive information about your prospective residents. Here are the questions you can ask their previous landlords:
Were there any late payments?
Was there any property damage?
Were there any complaints from the neighbors?
Did the tenants receive their security deposit when they were moving out? If not, why?
Are there any current major tenants' debts involved?
Would a landlord rent out the property to these tenants again?
What is more, you can also contact the tenants' employer to make sure that your prospects are capable of paying rent. Not all people are ready to share their salary history details with potential landlords. In such a case you can find out that the applicant is currently employed by receiving proof from the company.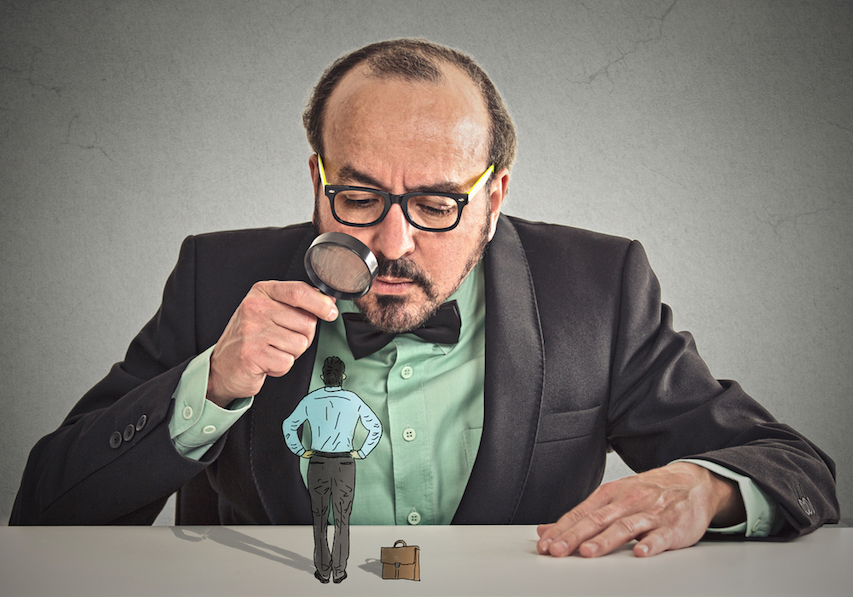 Interview the Tenants
If you are satisfied with your applicants' credit and background checks, got positive references from their former landlords, and verified their job details, you can give each of your future tenants a phone call. The fact is, when you meet people during an open house, you are focused on your property more than on the person in front of you. With the help of calling your applicants, you'll be able to find out much more about them.
Feel free to ask them questions about their lifestyle and preferences, but avoid any kind of discrimination based upon the color of their skin or national origin, their race, religion, sex, family status, or possible disability. Please refer to the Fair Housing Act for more details. You can also visit the tenants' social media profiles to get to know your future residents better. For more information on this topic, read our post on What Questions to Ask Your Potential Tenants.
Tenant Screening Services Overview
There are various tenant screening services on the market. Most of them share common features, such as a review of payment history, credit score, and background check. However, certain platforms offer some unique features and practical solutions.
Rentberry is my personal favorite. It is a transparent home rental platform that automatically screens all of the applicants. The landlord receives a comprehensive report on the person's background and credit history absolutely free of charge. Learn how to screen your tenants on Rentberry.
SmartMove is a service that offers several packages specifically tailored to the needs of landlords. You can pick an option that better feeds your needs: a casual review or a more thorough analysis. This a chargeable service for property managers landlords.
Buildium is a property management platform that provides a full range of services for landlords. That includes accounting, property inspection, and various forms of tenant screening. It is perfect for small to medium-sized property businesses and allows you to outsource certain functions to a third party.
Now you are aware of the most effective ways to make sure you are letting the right people in. Consider these tips to attract the most qualified tenants and enjoy a long-term rental without any headaches!
Mariia serves as editor-in-chief and writer for the Rentberry and Landlord Tips blogs. She covers topics such as landlord-tenant laws, tips and advice for renters, investment opportunities in various cities, and more. She holds a master's degree in strategic management, and you can find her articles in such publications as Yahoo! Finance, Forbes, Benzinga, and RealEstateAgent.