You may think that installing smart devices into your apartment is absurd and expensive. But in a time where everyone is surrounded by smart technology, incorporating smart gadgets into your rental can improve your property's value.
Smart devices aren't only helping private homes as many renters are willing to pay more for spaces with this modern technology. At Wired Smart, you can check out how to incorporate smart technology into your property. Here are some ways smart technology can increase your apartment's rental value.
Gives You a Competitive Edge
Millennials make up the most number of the population now. They've grown up together with the development of information and digital technology, making them more exposed to smart technology. Most millennials are found to be willing to pay more for an apartment with smart technology. Also, many millennials prefer the convenience of renting to owning a home.
Because of the high number of people willing to pay more for space with smart technology, this creates a demand for such rentals. As a property owner, this is a good opportunity to incorporate smart features into your rentals. Adding smart devices to your property will give you an edge over other rentals as it will make the property more attractive to the new generation of renters.
Provides Convenience for Landlords and Tenants
Smart properties are already getting common on the market. However, as a property owner, adding smart technology into your property shouldn't be done just because others are doing it. If you're able to monitor your property using security cameras, manage the building temperature, or manage the property lights from your smartphone or another device, this improves the way you manage your rental while letting you save time and money.
With smart technology, you can unlock your property from wherever you are with the help of your smartphone. You don't have to go out of your home to unlock a tenant that's been locked out of the apartment, saving you and your tenant time, energy, and sanity.
Enables Savings for Tenants
Smart devices not only provide convenience to tenants but can also provide savings. For example, according to Buttonwood property management, managing the thermostat from your phone has been shown to let tenants save at least 10 percent of the costs on heating and another 10 percent on cooling.
This goes the same with managing the lights using a smartphone. Landlords can also save in the same way, too. The ability to manage the rental property's temperature from the convenience of your home or installing smart lights that turn off when the sun rises and turns on as the sun sets will save on the operational costs of the building.
Provides Smart Security
As a tenant, security is one of the considerations when looking for an apartment to rent. More than half of the tenants decide to move out of their rented property because of a lack of security.
Not so long ago, security was provided by a lock and key, a code, or a burglar alarm. Nowadays modern technology means installing smart security cameras, which notify a resident when a guest arrives. A simple tap on the tenant's smartphone can easily unlock the door for the guest.
For landlords, keeping their rental property safe is very important and conveniently monitoring your property helps improve its security.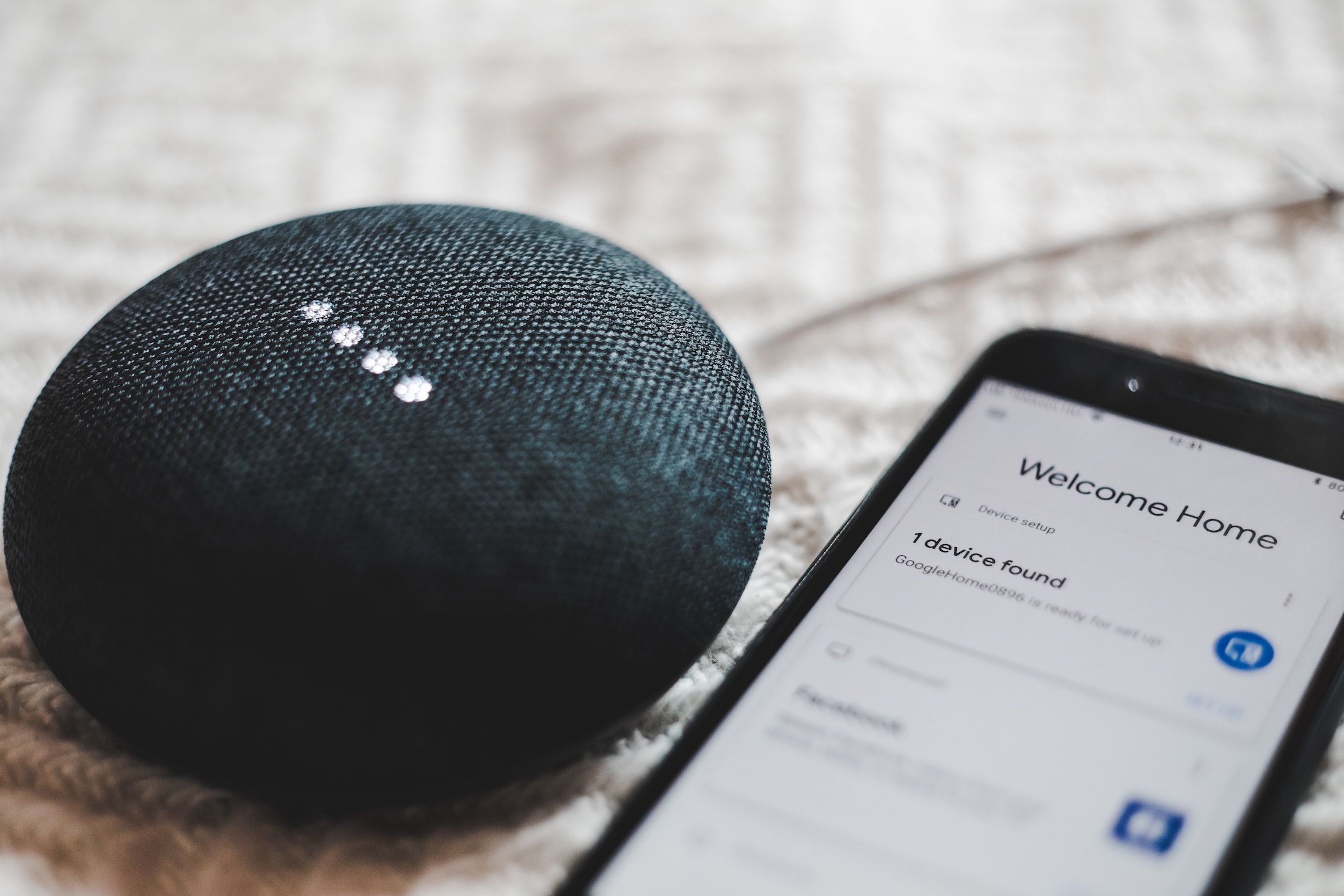 Where to Start
Smart devices in your apartment allow you to attract a broad range of renters. Here are some ways to incorporate smart products into your property, attract new tenants, and increase your apartment's rental value.
Consider the tenants you want
First, you want to consider devices that your ideal tenant would want. If your apartment already attracts tenants from a certain demographic, you can first look at the technology that they would love. Or, you can also balance everything by adding varied smart technology options such as security and safety for tenants with families, safety sensors and smart lighting for retirees, or energy savings and entertainment devices for millennials.
Incorporate smart home security
Even if your tenants prioritize comfort and convenience, they'd still appreciate it if you add products to improve home security. Consider adding smart locks that would only open to authorized tenants or smart doorbells that would allow your tenants to see the person at the door before opening it. Convenient and customizable security will help solidify their sense of safety, security, and comfort.
Also, think of adding smart outdoor lighting, which can detect movement and turn on when the tenant arrives home at night or cast light on a potential burglar. Adding smart cameras is also a good idea to help discourage possible vandalism, burglaries, and other security problems.
Finally, don't forget the smart carbon monoxide and smoke detectors. These devices are good investments, which can provide protection to tenants and your property from smoke and fire damage.
Add utility savers
Devices that will enhance a tenant's savings are very attractive. Lower bills for your tenants means that you have the edge over your competition.
Smart utility savers include smart sprinkler systems, smart plugs, and smart thermostats. Smart plugs help conserve energy by allowing tenants to monitor energy usage and turning appliances off from wherever they are. Smart thermostats will help tenants save on energy costs by keeping the home at the desired temperature without keeping the heating and ventilating system running the whole day.
Smart lighting can also reduce energy costs by ensuring that the lights are only turned on when there is activity. Another way it helps reduce costs is by allowing residents to set lighting timers. Smart sprinkler systems also save tenants money by automatically responding to water and rain levels meaning it only waters when needed.
Don't forget the amenities
A rental with great amenities can easily convince tenants to choose it over others. Consider adding smart appliances including smart washers and dryers, smart stoves, or smart refrigerators. You can also add smart robot vacuums or smart pet food dispensers.
Finally, add smart entertainment
Consider getting smart entertainment products for your apartment. These products can be expensive, so decide on a budget before purchasing one. Smart TV and speakers are some options to consider.
Final Thoughts
One way to increase your apartment's rental value is to add smart devices. These devices can give you a competitive edge especially if these will help your tenants save money, provide convenience and comfort, and give a full sense of security.
Mariia serves as editor-in-chief and writer for the Rentberry and Landlord Tips blogs. She covers topics such as landlord-tenant laws, tips and advice for renters, investment opportunities in various cities, and more. She holds a master's degree in strategic management, and you can find her articles in such publications as Yahoo! Finance, Forbes, Benzinga, and RealEstateAgent.