So, you've decided to enter the lucrative field of the real estate. Rest assured, it is a promising industry with a high demand for qualified professionals. However, the real estate world is also highly competitive, unpredictable, and arduous. You want to be fully armed with knowledge and skills from the get-go in this business. Luckily, you've stumbled upon this article which will provide you with a comprehensive roadmap on how to get started, as well as some first-year agent tips.
Understand the field
First of all, get a basic understanding of the profession. A real estate letting agent has to be a universal specialist, with a skill set in sales, marketing, and, of course, customer service. Good agents are excellent communicators and writers, who can advertise the property, establish a connection with sellers and buyers, and most importantly be in constant communication, respond to complaints, reciprocate. This field requires exceptional people skills: patience, the ability to trust others,  and knowing how and when to show empathy. Carefully scrutinize your personality and work habits, do you possess these traits?
A job in real estate also requires a passion for the industry, you need to know everything about different types of property, neighborhoods, and different problems homeowners might face. Stay up-to-date with innovations in the industry. Interview real estate professionals, brokers, and agents to analyze the pros and cons of their professions. This occupation has a lot of pitfalls, that includes constantly adjusting to clients, working on weekends or whenever a client needs you, and working autonomously as a one-man operation.    
Consider a second job
Brokers and most real estate agents work on commissions, which can be a challenging arrangement for the beginning real estate agent. Be realistic about your income expectations.  In the first year or two, you might not have a reputation or a client base that will ensure stable earnings. Consider a real estate career part-time, and have a second job that guarantees a stable income. You can choose a second job in fields related to real estate, such as a home inspector, mortgage consultant, or foreclosure specialist. This is how I got started. Those consulting jobs will give you plenty of hands-on experience, knowledge of the industry and will help you expand your professional network of contacts. You also need to accumulate substantial savings to cover start-up costs and have certain financial leverage.
Get a license and education
The first thing you need to enter the field is a real estate license. This will require taking courses in ethics and studying laws related to consumer protection and discrimination. The coursework might take up to eight weeks, but usually, it can be completed in less than a week. The course load and the requirements for licensing vary in different states. So, you should look into the rules and regulations of the state you want to start your business in. There are plenty of institutions in every country that offers real estate training, including online courses. The cumulative cost of training and licensing usually does not go beyond 1000$.   
Join a broker firm
Certainly, everybody wants to be a broker and run their own operation, or become a market player and be an investor. However, you might lack the funds or simply the knowledge and experience. The best way to get into the industry for an aspiring real estate professional is to join the respectable brokerage. A real estate brokerage is an umbrella organization for real estate agents that facilitate and reinforce their business. It provides an established brand and a set of tools, such as an existing client base and a network of contacts. Certain brokerage companies also have a system of managing brokers that can provide light training and guidelines. This is an extremely important part since real estate is an intricate field, you need to know buyer habits, seller whims, and the state's legal frameworks. Therefore you need a mentor who can teach you the nuances of the job, from finding customers to closing deals.   
Create a budget plan
Design a detailed plan and business strategy. Set up a monthly allowance and a budget for marketing, transportation, and various expenses. There is a good chance that you won't make any profit in the first couple of months, so keep your expenses in check. Perhaps it is a good idea to work from home prior to renting out an office space. Be modest, some of the most successful business empires were built from a parent's garage.

Know your market
You have to be an expert in the property and the market of your chosen city or the neighborhood. Look around! It is a good idea to go to open houses, and take part in local boards and commissions. If there is a sewage leak street or a vermin problem in the neighborhood,  you need to be the first person to know about it. A prospective buyer could ask you any question about the area and you have to be able to answer. Nothing kills sales like an awkward silence.  Additionally, you need to know your target audience and their habits. Is the neighborhood of your choice popular with families? Then you need to know everything about the quality of schools in the district and memorize the school's GED scores. Compile a list of parks and kid-friendly entertainment venues. Stay up-to-date with local crime rates. You always need to be one step ahead.
Develop your marketing strategy
Real estate is all about connections, expanding your media presence, and building effective networks of contact. For that, you need a comprehensive marketing strategy that would promote your brand and your business. Invest in the digital, the most common way people look for a real estate agent nowadays is by googling. Your name has to be near the top of the google search for your business to remain viable. You need to be omnipresent on the web: set up your personal website, get accounts on the major social networks, such as Facebook, Instagram, Linkedin. Think of creative ways of presenting your business, maybe by posing in a funny costume next to the property you're advertising or maybe by putting intriguing stories about neighborhoods you are operating in online. But don't be too silly, it might scare away potential clients. Don't neglect the traditional means of promoting your business. Attend different business brunches, conferences, make small talks, hand out your business cards. If people remember you, they might think of you when they need to buy a property.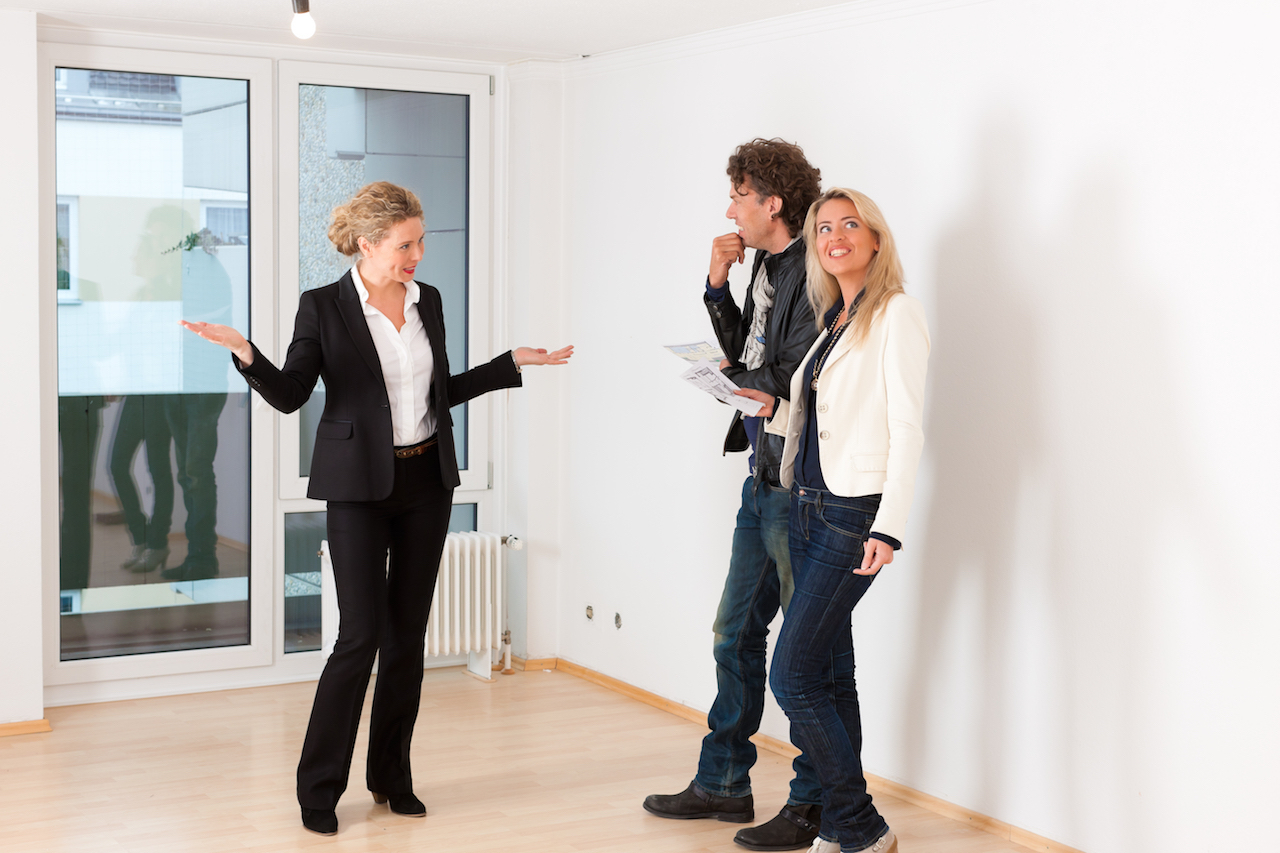 Establish your brand
In real estate, everything depends on the first impression. Clients don't deliberate over their choice of the broker, they make a snap judgment based on superficial factors. Therefore, your image is the most crucial element of your career and business. Everything matters, the way you talk, the way you dress, your pose, gestures, your perfume. You have to be careful about the image you present to others. The successful broker has to project confidence, strength, and reassure clients that they are making the right choice. There is no shame in asking for assistance in that regard. Consider consulting with a professional stylist to customize your wardrobe, have a session with a speech therapist to get rid of any speech defects, and simply become more articulate. The same goes for your online brand. Think about getting professional headshots or consulting with an SMM specialist on how to promote your web page. Another good idea is to have a blog, where you would share real estate insights. This way clients will get written proof that you are qualified and know your stuff.  Last, but not least —  be creative! You'll need to create a unique brand to compete with the larger franchises.
Mariia serves as editor-in-chief and writer for the Rentberry and Landlord Tips blogs. She covers topics such as landlord-tenant laws, tips and advice for renters, investment opportunities in various cities, and more. She holds a master's degree in strategic management, and you can find her articles in such publications as Yahoo! Finance, Forbes, Benzinga, and RealEstateAgent.