When it comes to mobile apps, all people seem to be falling into two camps. The first one is made of those who download essential apps only believing that the rest `are either useless or redundant. People of the second camp, in turn, choose to test out every single app that seems to match their interests and needs. The good news is that no matter which category of app users you belong to, you're likely to benefit from this article.
Frankly speaking, I didn't plan on an article like this. This list of useful apps is a side effect of creating educational content for landlords and tenants. During the last few months, I was stumbling upon cool mobile apps while working on a post about real estate photography, researching the topic of digital marketing for landlords, and writing a guide on how to set the right rental price. Soon enough it became clear that I've collected a toolkit for landlords and it wouldn't be fair to keep it all to myself. So here is my list of mobile apps designed to simplify the life of landlords.
1. Rentberry
With the Rentberry app, you have all the tools for renting out your place right at your fingertips. It allows you to list your place in a few taps, manage applications from potential tenants, and communicate with them right in the app on your smartphone. All tenants are verified on the platform, so this app is a safe environment for both landlords and tenants. Tenant screening, virtual tour, and tour scheduling features will make your renting process fast and easy. As a cherry on top, you can sign the final deal right in the app using their legally binding digital agreements or upload the real one to your profile.
Download it on the App Store or Google Play Store
2. Housters
Housters provides rental property management software that brings landlords, property managers, tenants, and contractors together. It provides invoicing and online payments from tenants to landlords/property managers, property managers to landlords (and vise versa), and contractors to landlords/property managers. Some of the other features supported are applicant screening, online application forms, tenant maintenance requests, accounting, task management, reporting, and online document storage. All of a user's data is cloud-synced between the website and the mobile apps.
Download it on the App Store or Google Play Store
3. Cycloramic
What's your opinion about 3D pictures of apartments and homes? Don't you think they are cool? Do you agree they can help potential tenants get an idea of what your rental is like without attending an open house? Do you think too that such pictures can help your listing stand out from the crowd? If you said yes to at least one of the questions, you're going to love Cycloramic. This app allows you to create 3D pictures of your property without expensive equipment. All you need is an iPhone. Thanks to the app's hands-free mode, all you have to do is to find a smooth surface, put your iPhone on top of a power adapter and the app will automatically rotate your device 360 degrees while taking multiple pics of your property. It takes a few minutes for Cycloramic to create quality 3D panoramic pics (the only drawback of Cycloramic is that it works with iPhone 5/5s and 6/6s only).
4. Tap Inspect – Home Inspections
If you've been a landlord for a while, you know that a thorough move-in inspection is a must. To avoid misunderstanding with tenants and disputes around security deposit later on, it's important to document all damages and imperfections that are present at the moment of moving in. The more detailed a move-in checklist is, the better. However, the process of inspection is oftentimes boring and time-consuming. Thanks to Tap Inspect, you can save a few hours per one home inspection. Inside of this app, you can take pictures of existing damages, add text to your photos, create a final inspection report and edit it online.
Although Rentometer isn't really mobile but rather a web app, I couldn't help but put it on the list. The mission of Rentometer is to help those who have hard times setting the right price for their rentals. This easy-to-use app calculates an optimal price for your rental in a matter of seconds. All you have to do is to insert your property address and indicate the number of bedrooms. The app will look through multiple listings of nearby properties that are similar to yours and tell you how much money per month you should be charging. It's equally useful for those who have no idea how much rent they should ask tenants to pay and those who want to make sure their price is in line with the market.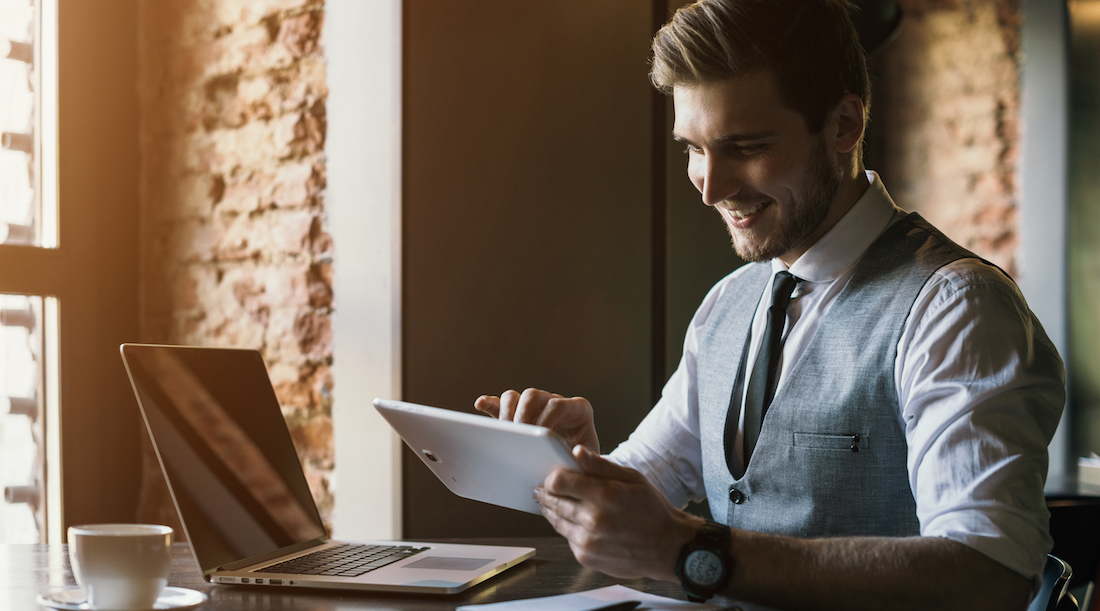 6. Room Planner: Home Interior & Floorplan Design 3D
Another app I thought would be useful for landlords is Room Planner Home Design. It helps you create realistic floor plans and 3D models of your rental property. This app might help you arrange rooms and plan furnishings of a newly-purchased unit. Room Planner makes it possible to visualize each room and try out hundreds of textures, materials, and colors before using them in real life. It's one of the best tools for creating home design plans, and it can help you turn a faceless empty property into a unique one. As experience confirms times and times again, attractive home design is one of the first things prospective tenants pay attention to when looking through hundreds of listings.
7. AroundMe
The benefits AroundMe can bring landlords might not be obvious at first glance, but they are still there. Since the mission of AroundMe is to help people find the best amenities located nearby their location, this app might help landlords improve their listings by adding a detailed description of dining, entertainment, and other facilities in proximity to their rentals. In just a few clicks, it's possible to get an idea of how good a particular location is in terms of shopping, dining, and recreational opportunities. Such details can help landlords create killer property listings, hence reduce vacancy rates and rent out at a better price.  
8. Landlord Studio: Landlord App
A very handy app for landlords who need to manage multiple properties and not to lose track of various expenses. The app has a clean minimalistic interface and intuitive interface. The dashboard can display each property with all corresponding details: rent collected, income, and expenses for the past year. It is available on the iPhone and IPad on a free trial with in-app purchases.
9. Ask a Lawyer
A free, practical, and easy application that provides comprehensive legal advice, tips on various regulations and regulatory frameworks. That information is absolutely crucial for the landlord when they need a quick consultation. If you have an ambiguous situation with the tenant or a negligent contractor you don't need to run to an expensive lawyer and simply use this app.
For the Finals
When it comes to technologies and online solutions, there are two alternative approaches you may follow. The first one is to ignore all that's new and stick to all things that are classic. The second (and smarter) approach is to keep up with new technologies and make the most out of the opportunities they offer. If you're reading this now, you've surely chosen the latter. I hope that today's list of apps will help you take advantage of living in 2020 and bring your landlord's career to ever greater heights.
Mariia serves as editor-in-chief and writer for the Rentberry and Landlord Tips blogs. She covers topics such as landlord-tenant laws, tips and advice for renters, investment opportunities in various cities, and more. She holds a master's degree in strategic management, and you can find her articles in such publications as Yahoo! Finance, Forbes, Benzinga, and RealEstateAgent.
Android apps iOS property management