If you buy a house, you should brace yourself for your life's stressful and emotional period. But, the home buying process is also advantageous and exciting — after all, you'll officially become a homeowner at the end of this undertaking!
We've prepared this step-by-step guide to buying a house to take some weight off your shoulders. Make sure to go through the whole thing before starting a process to know what to expect during the next few months of your life!
Step 1: Define the Purpose of Your Purchase
What exactly are your plans for this house? Start with giving yourself an answer to this question. This will help you better plan everything through and estimate if you can afford to buy the house you want right now.
Do you want to keep this house for as long as possible, turn it into a family home, and pass it to your kids? If that's the case, are you ready to settle and spend the next few years (at least!) of your life in the same place? And, if you're going to purchase a house with your partner, are you ready for this commitment?
Or, maybe, you want to use it as an investment? In this case, what exactly are you planning to do? Should you search for a fixer-upper, or do you want to buy a house in perfect condition that you could rent out straight away? 
Step 2: Think Through Your Financial Situation
Now, after you know what exactly you'll be looking for in the real estate market, it's time to assess if you can afford it. Luckily, there are many options to take a closer look at, even if you don't have the total amount on your hands (who does, actually?). 
See how much you can put towards the down payment, which should be at least 20% of the total cost of the house. You might be able to find a mortgage with a lower down payment, but usually, it will come with a higher interest rate. The second step is to see how much you'll be able to pay for a mortgage monthly.
Don't forget to count the closing costs, property taxes you'd have to pay as a homeowner, and the homeowner's insurance cost. The best way to safely deal with all these expenses would be by setting aside $15,000 to $20,000 for any emergencies and unaccounted costs.
Remember to check your credit score before taking any action — as you know, the better it is, the better deal you'll get. Sometimes, it might be better to postpone buying a property for half a year or a year but work hard on paying off your credit cards and student loans to improve your credit score and get a better interest rate. Also, you can see if there are some minor fixes you can do — it might be enough to pay a few hundred dollars to get a few extra points to your score.
Also, you should be well aware that sometimes it might save you tons of money if you pay for the consultation or assistance of a mortgage specialist or an accountant. You can estimate if you're able to figure out all pitfalls by yourself or if you think the help of a specialist might be useful. No matter what the case is, make sure you're not doing it only to save money — it will only hurt you in the long run.
Step 3: Start Getting Acquainted With the Real Estate Market Situation in Your Area
Buying a house is one of the most significant expenses of your life. So you have to be mentally prepared for all the research and analysis that awaits you. After all, do you want to pay a reasonable price and get the house of your dreams?
See the trends in your local real estate market and look at some historical data to get a better grasp of the situation over the years. Research which neighborhoods seem like the hottest in the area right now and what the projections are for the next few years.
Step 4: Get Pre-approved for Your Mortgage
Ok, so you've already run the numbers in your head and have an estimate of how much you'll be able to spend. Now it's time to turn to the mortgage banker to confirm how much the bank will be able to lend you, so you can start working with the real numbers and know exactly how much you can spend on the house. 
To get pre-approved for your mortgage, you'll need to provide certain documents, such as account statements, W-2 statements, and employment history. The lenders will look at all this, plus your debt-to-income ratio, credit score, and credit history. 
The result will be a preapproval letter, in which the lender will state how much of a loan you're eligible for.
Step 5: Find a Reliable and Qualified Real Estate Agent
A real estate agent will become your best friend during the next few weeks or months of your life. The person will search for house options according to your criteria, take you to the showings, negotiate on your behalf, and help you create the offer. They will also have a vast knowledge of the local real estate market and neighborhoods, so it is crucial to work with one if you're a first-time homebuyer. 
We'd recommend you meet with a few real estate agents before choosing the one with whom you'll work side-by-side. After all, this person will directly impact the successful outcome of your home-buying process. The right real estate agent can save you from many headaches and visits to unsuitable open houses, and they might even save you a great deal of money by negotiating a better deal. 
Step 6: Start Hunting for a Perfect Home
You should start the process by having the right mindset. First of all, don't expect to find some great options immediately — after all, it might take a lot of time and effort to find something worth considering. Again, you should know better what to expect if you know what the current situation in the real estate market looks like. Are there plenty of homes and not so many interested buyers? Or, maybe, the houses disappear from the listings after a couple of days?
Make a list of essential points in writing and examine every house to see if it meets the criteria. Write some requirements the house must have, otherwise you will not even consider buying it, add some points which are important, but you can consider living without them, and some that might be an extra plus. This list will be helpful not only for you to evaluate if you should proceed with a specific place, but it's also great to share it with your real estate agent to avoid misunderstandings and make sure they'll present you with the best options for you.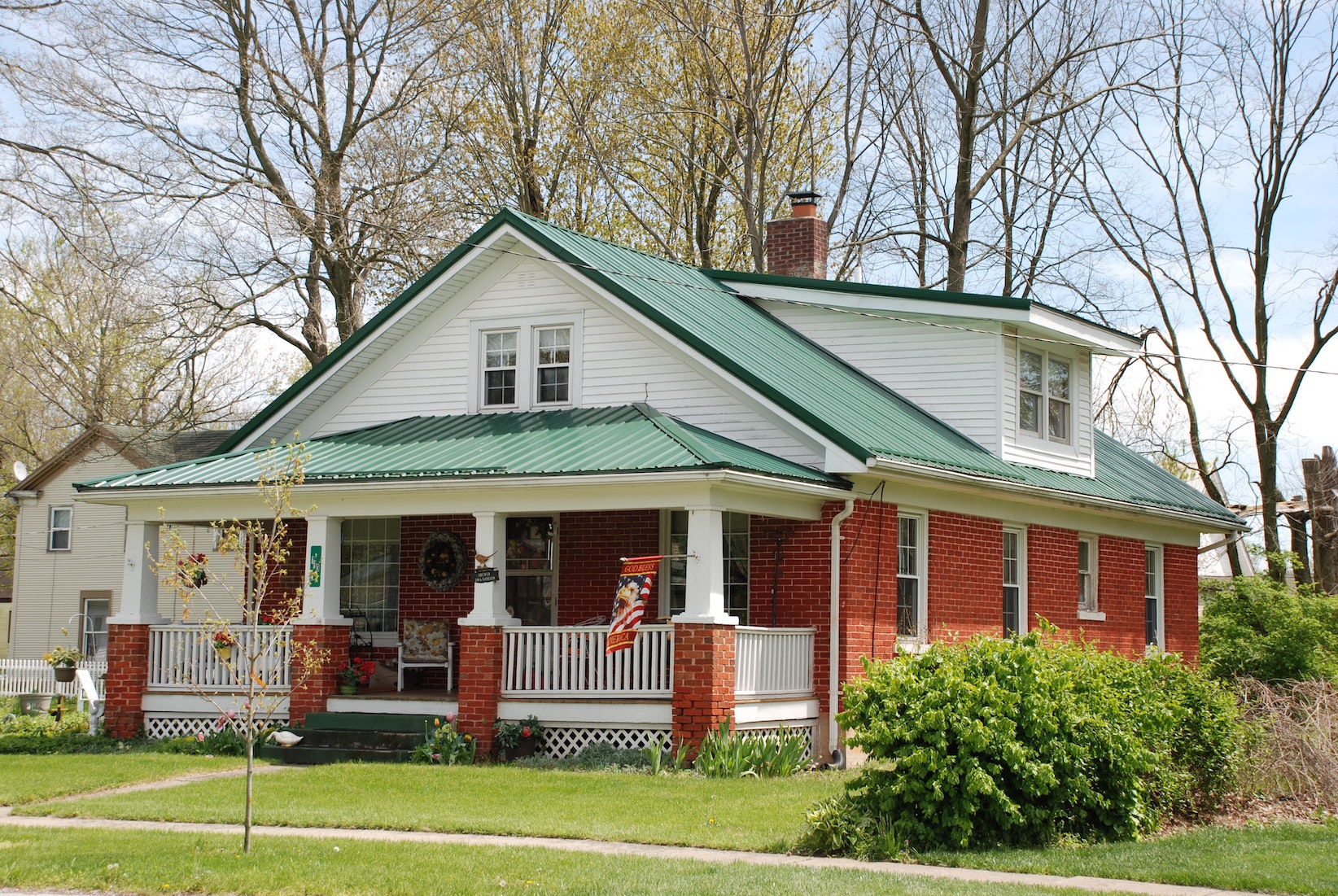 Step 7: Make an Offer
There may be a couple of interested buyers, so you should work hard on your offer to increase your chances. Putting together an offer package, you should receive some help from your real estate agent. That's another reason why choosing a competent real estate agent might be one of the most crucial success factors in your whole undertaking.
But, you should know in advance what documents you'll have to present. Here are just some of the most important: an offer letter, proof of funds for a down payment, and a preapproval letter from a lender. Also, attaching a personal letter to the seller explaining why you want to buy this house specifically might be a great idea. It will help your application to stand out — after all, we all love some personal touch!
If a seller accepts the offer, prepare to pay an earnest money deposit, proving that you're interested and willing to purchase this property. Typically, it's one or two percent of the purchase price.
Step 8: Get a Home Inspection
Before you go full in, you should run a home inspection. This will detect if there are any deeper issues with the property of which you should be aware. It might be some flaws in construction, plumbing, electrics, or lead paint — anything from things that might make you change your mind to minor nuisances.
To do so, you'd have to hire a home inspector, who will present you with the list of issues. 
What to do if it turns out the house does have some major or minor flaws? You can talk to the house owner and ask them to fix the issues before you close the deal or renegotiate the offer. Make sure to not recklessly sign the paperwork trying to ignore the problems — as soon as you buy the house, the previous homeowner does not have any responsibility, and you'll have to deal with all issues yourself (and pay for them as well).
Step 9: Proceed to the Home Appraisal
If you buy a house with the help of a mortgage, you must get the property appraised before you'll be approved for the mortgage. It is done by an independent party, who'll present you and the seller with their verdict.
If it turns out that the actual cost of the property is lower than the loan you're asking for, you won't be granted the loan. But, you should not be afraid of the home appraisal, as it is also an excellent opportunity for a buyer to learn if they'd have to pay more money than the home's worth!
It is common to include an appraisal contingency in the buyer's offer — if the property's value turns out to be lower than the offer, you should be able to renegotiate the price or even back out of a purchase without paying an earnest money deposit.
Step 10: Don't Forget About the Final Walk-Through
The final walk-through is your last chance to inspect the property before sealing a deal. You should use this opportunity to ask the seller any questions, if there are some left, and make sure everything in the house is in order and just as agreed. For example, if the seller had to do any repairs after the home inspection, you can check that they have been done successfully. You can also ensure the place is clean and the seller didn't leave any of their belongings. 
Step 11:  Close on Your Home
Finally, this is the last step of your journey! 
Your lender should present a closing disclosure three days before closing. It will state what you must pay when closing the sale and your loan details (monthly payments, loan type, interest rate, etc.)
You'd have to come to the closing with your real estate agent and present the seller or their agent with your closing disclosure and proof of sufficient funds for your closing costs. Now you'll have to pay the down payment and closing costs and sign the mortgage.
Mariia serves as editor-in-chief and writer for the Rentberry and Landlord Tips blogs. She covers topics such as landlord-tenant laws, tips and advice for renters, investment opportunities in various cities, and more. She holds a master's degree in strategic management, and you can find her articles in such publications as Yahoo! Finance, Forbes, Benzinga, and RealEstateAgent.