In the modern world, technology continues to improve and evolve. 
Think about all the great gadgets, gizmos, and apps created in the past ten years (or even in the past year)! Of course, this immense technological growth influences each area of our personal and professional lives… 
Including when it comes to real estate.
Property ownership has been no stranger to technological advancement in recent years, with new creations in the industry benefiting landlords and renters alike all over the world. For example, you can now run a tenant screening, sign all the paperwork, and collect rent without even leaving your bedroom — all of it can be done online!
Lately, another breakthrough has taken the real estate industry by storm — virtual tours. While some landlords and real estate agents don't yet take it seriously, others successfully use virtual tours to attract more tenants and boost their sales. If you still lean towards taking regular photos and arranging physical tours for every potentially interested tenant, it's time to reconsider! Let's look at how virtual tours benefit landlords in this brief post, but first—
What Is a Virtual Tour?
A virtual tour is an interactive view showing what a property looks like from different angles, able to be viewed remotely via the internet. In real estate, a virtual tour can be used to showcase an apartment, house, or other property to prospective renters or buyers. Virtual tours are becoming more and more popular as people look for ways to see homes before they make a purchase.
However, the exact definition of what a virtual tour is differs depending on who you ask, which you can see for yourself by simply checking out the listings that claim to have virtual tours on dedicated real estate websites. The most common interpretation is the 360° VR tour, which is usually created using panoramic 360° photos, kind of like Street View in Google Maps. There are also free-movement virtual walking tours and even fully immersive video tours. Whatever you decide to go with, they're bound to permanently and positively change the way you operate your listings!
Why Opt for a Virtual Tour in Real Estate?
1. It Saves Everyone Time
A virtual tour gives prospective home buyers the opportunity to tour your property from the comfort of their own home. They don't have to call you up or email you, wait for your response, drive to the property, find a parking spot… the list goes on. And, guess what? The same is true for you! As the landlord or prospective seller, this drastically cuts back on the time you spend schlepping back and forth. 
2. It Is Safe for You and Your Tenants
After 2020 and the coronavirus crisis, we're all much more picky about how we interact with others in the physical realm. But, with virtual real estate property tours, potential tenants or buyers can stroll through your property without having to shake your hand. You can't stay healthier than with a socially distant 3D apartment tour, that's for sure!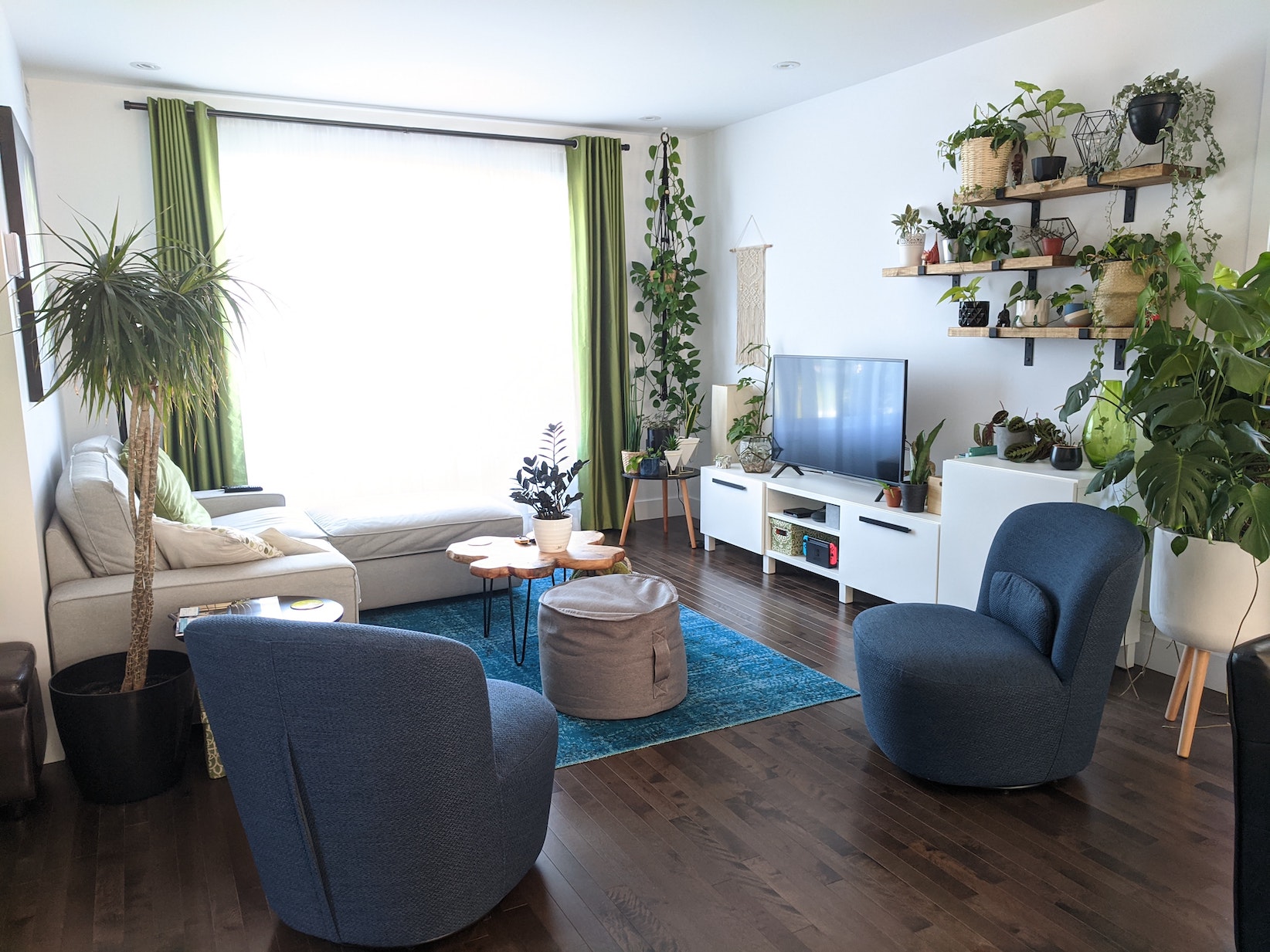 3. VR Tours Make You Seem More Reliable
Modern renters and buyers expect a modern renting and buying experience. After all, these are significant costs for them, meaning a text listing with just a few poor-quality photos aren't going to cut it anymore. Adding the virtual tour option lets these searchers know you care about the property you're listing, you took the time to learn how to make a virtual tour. You'll seem more reliable, as well, which is a great benefit to have when listing a property.
4. They're Expecting It
Photos are good. With the right camera, they can capture the essence of a property in amazing detail. But the thing is, everyone uses photos, while more and more people are expecting 3D tours to be available. Soon, having a property listed without a virtual tour available will be like listing a property 10 years ago without any photos. 
4. It Beats Regular Photos Hands Down
We said photos are good, but virtual tours are exponentially better. While the quality may have room for improvement, nothing beats the ability to turn around while virtually standing in the center of a room to get a real idea of just how perfect the place is. And, unlike with photos, those possible renters or buyers will be able to judge depth, angles, and even how they'll decorate once they make it their own.
5. It Gives More Buyers or Renters Access
When a potential tenant or property purchaser is on the fence about whether they'd like to take your listing, they may skip the hassle of booking time in your calendar and driving all the way over to view it. But, as you are now well aware, there's no hassle for them with virtual property tours! They can look how they want, when they want, as often as they want, and you're going to have a larger pool of applicants or buyers to choose from!
6. Virtual Reality Real Estate Tours Aren't Exclusive
Just because you add a virtual tour option to your real estate listing doesn't mean physical tours are off the table. It's not either-or. Rather, as a landlord, you can use your virtual property tour as a middle step to help weed out those time-wasters, letting you book in-person appointments for a vetted few who are truly interested. How great is that?
---
Well, we hope you enjoyed our article on virtual tours and the important benefits they have to offer. If you have any questions, feedback, or other thoughts about these non-IRL 3D viewings, let us know in the comment area, we'd love to hear from you!
Mariia serves as editor-in-chief and writer for the Rentberry and Landlord Tips blogs. She covers topics such as landlord-tenant laws, tips and advice for renters, investment opportunities in various cities, and more. She holds a master's degree in strategic management, and you can find her articles in such publications as Yahoo! Finance, Forbes, Benzinga, and RealEstateAgent.