Buying a home for the first time can be a scary undertaking. After all, there are so many factors to keep in mind, such as location, cost, and home features. Fortunately, there are some tips you can put to good use when you buy your first home. Some of them relate to the buying process, while others will help you to define what your new home should include.
When you keep the following tips in mind, you can embark on your first-time home buying experience with confidence and knowledge. 
Ready to learn more? Here are seven tips for first-time homebuyers:
1. Know Where You Want to Buy
Before you start the search for your new home, you need to know the general location of where you want to buy your house or condominium. Do you want to live in the city? Or are the suburbs a better spot for you to call home? Whatever location you choose, it's important to have an idea before you start the search. This will give you the proper starting point to find a new home. 
You'll likely find many real estate options available to you in your chosen area. By narrowing down the location to one or two towns, or even neighborhoods, you can make the search much easier and less time-consuming. And, since new homes on the real estate market go quickly, you don't have much time to lose. 
Focus on a specific area to find your new home. The process will go much more smoothly if you have a set location in mind. 
2. Consider the Price Range in Your Desired Location
In addition to many property location choices, you'll also find a wide array of property price ranges located throughout your desired residential area. If you have a set budget, this is a good factor to keep in mind as you begin your search. When you know how much you can spend on a home purchase, you won't waste time looking at houses that are out of your price range. 
This doesn't mean you must fixate on one exact amount. Instead, decide on a general price range with a minimum and maximum amount of money you'd like to spend on your first home. Setting a limit will help you narrow down the real estate choices to those in your reach.
3. Check Out the School Options
If you have kids or plan to start a family anytime after moving to your new home, check out the schools and pre-schools in the neighborhood. You want to pick a location where the schools are good and will cater to the educational needs of your children.
When you look at the schools in the area, pay attention to the academic features and extracurricular activities they offer to local students. In addition to what the educational institutions offer the children, you should also see where these schools are located. By checking those things beforehand, you can tell if your child will have a long bus ride to school or will be within walking distance from the school.  
4. Have a "Must Contain" Checklist
You probably already have an idea as to what features you want your dream home to contain. But, make sure you put these ideas down and create a list in writing. 
As you'll likely visit many potential future homes throughout the homebuying journey, you want to keep track of what homes include certain features. You can write down what you want your new home to contain and note whether or not each house has it. This way, you'll remember the features of each place and can rank properties accordingly when the time comes to put an offer in on a specific house.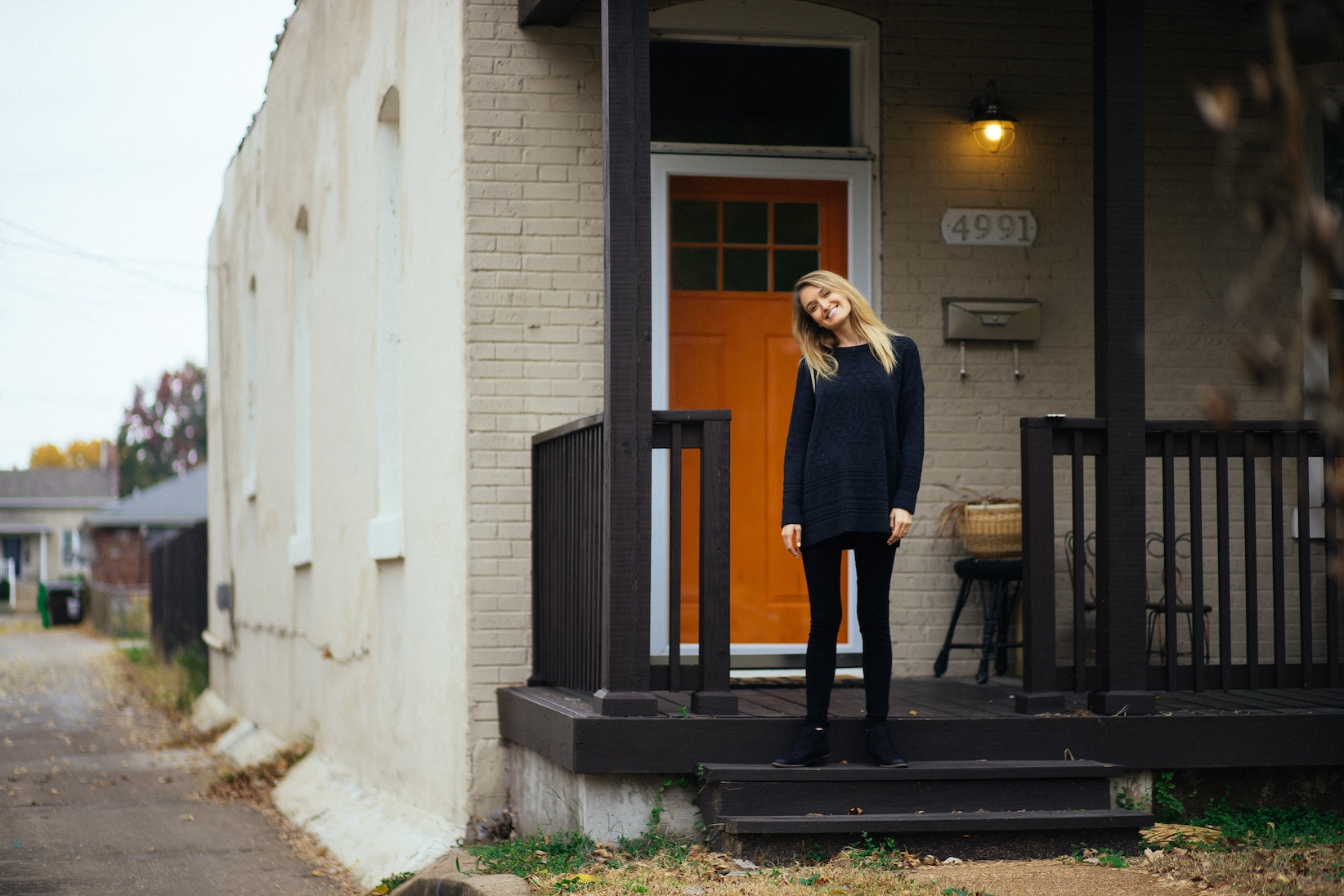 5. Use a Realtor
When it's time to search for a new home, hire a realtor to help. As a first-time homebuyer, you are new to the real estate market and the whole home-buying process. That's why it is wise to work with a professional who can warn you about the pitfalls and give some advice.
This real estate professional will show you where to look for a home once they know your preferences. In addition, your realtor will take you on tours through potential homes and help you with every other aspect all the way through the real estate closing. They might be able to get you a better price on the house, save you plenty of time and energy, and guide you through filling out paperwork.
Any questions you have along the way can be answered by your real estate professional. 
6. Thoroughly Evaluate the Home's Interior and Exterior
When you see a home you're interested in buying, thoroughly check out the interior and exterior of the property. From the outdoor landscape to the HVAC filters, don't be afraid to evaluate the interior and exterior of the home and ask any questions you may have. 
If your realtor can't answer these questions for you, they'll know exactly whom to contact to get the information you need. 
7. Decide How You'll Pay for Your Home
Another detail you need to consider is how you'll pay for the real estate property. Many first-time homebuyers obtain mortgages to purchase the home of their dreams. A mortgage allows you to pay off your home little by little through monthly payments consisting of principal and interest.
If you need to obtain a mortgage to pay for your first home, check out lenders and loan options in advance. You may even be able to get pre-approval for a loan before you find your new house, which will let you know how much you're able to spend on the home purchase.
As you look at the different loan options, be sure to check out the interest rate attached to each loan and see if the rate will stay constant or fluctuate throughout the mortgage loan period. 
Find Your Dream Home Today
Now that you have some tips to keep in mind, you are probably ready to look for your future first home. Any questions you have along the way can be answered by your real estate professional, so don't be afraid to ask. 
Start the search for your home and get ready to take on the new role as a first-time homeowner! 
Mariia serves as editor-in-chief and writer for the Rentberry and Landlord Tips blogs. She covers topics such as landlord-tenant laws, tips and advice for renters, investment opportunities in various cities, and more. She holds a master's degree in strategic management, and you can find her articles in such publications as Yahoo! Finance, Forbes, Benzinga, and RealEstateAgent.