Are you planning to invest in real estate in Tampa? Or, maybe, you're casually browsing, trying to select the best area for property investment in the state or country? It doesn't matter if you are going to buy a house for your family or deciding to invest in a rental property — it takes much effort, time, and research to make the right choice on the area and the particular property.
To make it easier for you, we prepared an overview of the current situation on the real estate market and listed some of the best neighborhoods in Tampa. Some will be perfect for aspiring landlords, while others are recommended if you have other property investment goals and plans!
Tampa Overview
Located in Florida, Tampa is the third most populated city in the state, with 399,700 inhabitants in 2019. Locals love Tampa for the abundance of things to do and see outside, no state income tax, excellent and diverse food options, and lots of great beaches. 
In 2020, the Tampa metro area became number four on the list of metros in the country that gained the biggest number of new residents. The net amount of newcomers equaled 47,000 — many of them are young professionals relocating from Los Angeles, New York, San Francisco, and Chicago. Tampa attracts remote workers from all over the country thanks to lower mortgages, income taxes, and a warm climate.
Apart from young professionals fleeing to the city from other metropolitan areas, Tampa is a great place for both veterans and active-duty members. As many military service members come to work in the city, they decide to rent the apartment. Later down the road, many of them stay in the city and either purchase the place they rent out or search for a new one. 
Tampa Renters' Market
Florida is a landlord-friendly state, which is something to keep in mind if you're searching for a perfect area to be a landlord. What's more, Tampa has been popping up a lot recently in lists of best locations for rental property investment. There are few reasons for that — from the low prices for real estate, to Tampa being a highly popular tourist destination to the increasing number of people choosing the city as their new hometown.
Neighborhoods Worth Watching
Tampa Heights
Take a closer look at this neighborhood if you want to rent out a property in Tampa! Tampa Heights is very attractive to renters, and the interest in this area only seems to grow. Wonder why? First of all, the neighborhood is conveniently located right near downtown and Ybor City, so it takes almost no time to commute to work or get to various bars and nightclubs. That's why so many younger people turn their attention to Tampa Heights. Secondly, the neighborhood itself is able to offer more and more to its residents over the past years — many developers and business owners focus their attention on this district. Right now, the prices for real estate in Tampa Heights are still affordable, so it might be the best time to invest — you won't have the shortage of tenants here!
South Tampa
Even though South Tampa is made up of a few separate neighborhoods, we want to include this whole part of the city as a place to consider buying rental property in. Depending on the location, you can find both luxurious and more affordable houses in any condition here. What's more, some areas here are favored by numerous military service members thanks to the proximity of the MacDill Air Force Base. It provides a continuous influx of newcomers willing to rent a place in South Tampa, and it does not seem to decrease any time soon.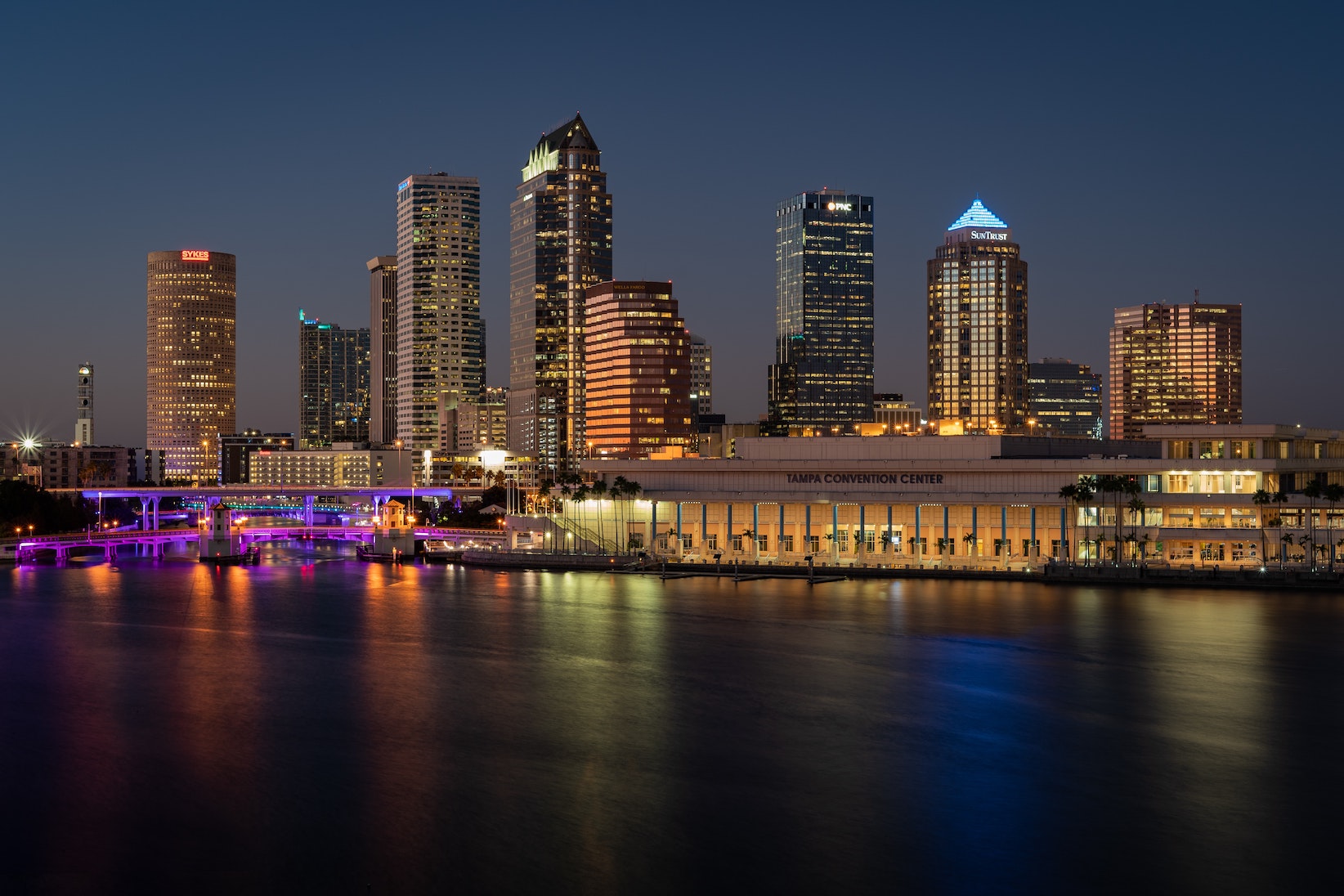 Tampa Housing Market
The year-over-year change in median sale prices turned out to be 15.5% in the Tampa metro area as of January 2021. This change is quite significant, especially taking into consideration the pandemic that hit the whole country. The median home price at the beginning of 2021 was $282,910, and it is predicted to keep increasing over the next years. 
Neighborhoods Worth Watching
Beach Park
Beach Park is one of the best neighborhoods in Tampa if you want to buy a home for the family. First of all, it has good public schools and is extremely safe, which would be perfect if you have younger kids in your family. This neighborhood also has many bars, restaurants, and various stores, so it will also be a great choice if you can't imagine living without all kinds of amenities. Even though it is located just within a 15-minute drive from the downtown, the district boasts a suburban feel and a great community of neighbors. The biggest disadvantage of this idyllic district is real estate prices — if you decide to buy a house in Beach Park, prepare that median home value is over $500,000. That's double the price in the Tampa metro area!
Hyde Park
This is another beautiful residential area you should consider if you're planning to buy a house in Tampa. Residents and visitors of Hyde Park are mesmerized by the stunning architecture of homes, many of which are kept to their original designs. Hyde Park is an excellent choice for those who like long strolls, as it has beautiful Bayshore Boulevard. It is also one of the best neighborhoods in Tampa when it comes to shopping — Hyde Park Village is several blocks dedicated to shopping. Note that prices for real estate in Hyde Park are higher than the median price in the city, but those who decide to settle here admit that they made the right choice!
Mariia serves as editor-in-chief and writer for the Rentberry and Landlord Tips blogs. She covers topics such as landlord-tenant laws, tips and advice for renters, investment opportunities in various cities, and more. She holds a master's degree in strategic management, and you can find her articles in such publications as Yahoo! Finance, Forbes, Benzinga, and RealEstateAgent.