Millennials are increasingly preferring renting over buying. The millennial generation, comprised of people born between 1980 and 2000 (roughly between 18 and 34 years old), grew up in a time of rapid transformation. They are prioritizing freedom and flexibility when choosing a home and renting is an ideal option. Here are the top five tips to attract and satisfy this vast demographic group.
Why Millennials?
Home ownership is on the decline, and the vast majority of millennials don't plan on buying anytime soon. Many see purchasing a home as an unrealistic financial checkpoint at this stage of their lives, mostly because of the burden of student loans. That, paired with their love for personal freedom, makes renting the only option. Plus, it allows them to travel and relocate with limited consequences.
Location
Location is the top factor for millennials when choosing where to live. This group of renters is looking to check out the hottest restaurants in town, music festivals, block parties, and local breweries. Therefore, the neighborhood means everything.
The better you portray the neighborhood, the more applicants you will receive. Be sure to compile a calendar or an email newsletter that lists out local events, businesses, and festivals that may take place in your neighborhood. These events can include artisanal craft fairs, farmers markets, and deals on local fitness centers and studios. Once they know what the neighborhood has to offer, they're more likely to sign the lease.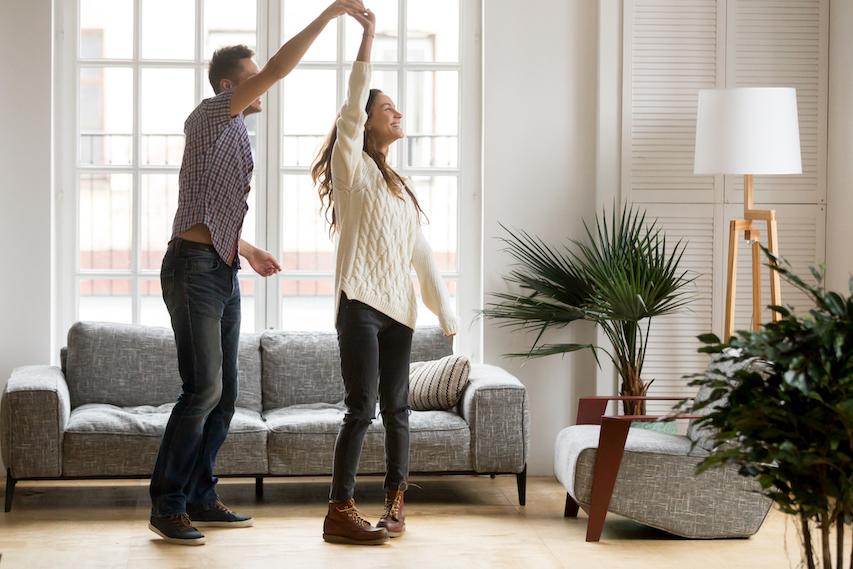 Pet-Friendly
While traditionally property owners and landlords have been known to say "no" to pets, this is actually one of the most important features millennials look for. 82% of millennials see pets as part of their family and take pet ownership seriously.
Restricting pets in a lease can diminish the pool of potential renters drastically (and consequently, profits). Before jumping the gun and allowing pets into your units, consider the maintenance and cleaning. It may be time to consider installing hardwood or composite floors that can tolerate pet accidents better than carpet.
If renovations aren't possible, you could consider separating your units into pet-friendly and non-pet-friendly to attract both types of renters. You might also want to include certain provisions in the contracts to ensure you are compensated in case any damages occur.
Transportation
Millennial renters value convenience, especially when it comes to transportation. Those who own cars want to make sure they have a safe and easy place to park it. Parking garages or properties that come with a designated parking spot that can fit SUVs and compact cars have huge appeal simply because of their reliability.
Many millennials also prioritize green-living, so ensuring your property is environmentally friendly is important. Providing a space where they can securely lock up their bike up is another added bonus. You should also include facts about public transportation options, walking routes to nearby stores, and off-street parking alternatives.
Flexibility
The millennial generation is all about flexibility and convenience, which means they love to keep their options open. Two-year contracts don't mix well with their priority to keep life interesting and spontaneous.
If a higher salary can't induce this generation to forgo their work-life balance, you can be sure they won't settle for a home that doesn't allow wiggle room. Offer a short-term contract and be as transparent as possible. Millennials expect honest customer service and they can see right past a marketing scheme or sketchy landlord. It's also important to open-minded about their alternative lifestyle.

Extra Amenities
In addition to loving flexible contracts, millennials are also lured into rental properties due to extra amenities such as entertainment and smart technology. This generation loves to socialize with friends all the time, so a property without the right layout and systems in place simply will not suffice. Pay extra attention to things like interior design and technological features that your millennial client will use.
And remember, millennials have a fast-paced lifestyle, heavy workload, and hectic schedule, so it's important to include things like fast internet connection/WiFi, communication services via text and/or email, and an online way to report maintenance issues with instant feedback. Consider installing smart home appliances, like locks and thermostats.
Within the building itself, you might want to consider installing newer appliances such as a washer and dryer unit, dishwasher, and central heat and air. If possible, include an outdoor communal space for your millennial tenants to socialize. Including this feature is practically a gold mine in a city environment