Once a sleepy navy town, nowadays San Diego is booming with residential and commercial developments. One of the reasons for that is a mild Mediterranean climate without extreme weather changes. Besides, the city is actively reinventing itself and creating public spaces mixed with residential and commercial pockets, making it a comfortable city for life, work, and entertainment.
Additionally, Downtown San Diego is one of the magnets that attract new residents and businesses. This dynamic area propels the growth of the entire city. According to the Downtown San Diego Partnership, there are 37,000 residents, 81,000 employees, and 4,000 companies operating in the area. Additionally, more than 110 tech startups and innovative companies moved into Downtown.
San Diego is a favorable place for real estate investment. Large investors from across the world are flocking into the area. Among the industries that are buying investment property in San Diego are hedge funds, insurance companies, and pension funds. The city is ranked No. 11 among the best cities for property investment. The majority of business investments are drawn towards multifamily, office, retail, and industrial real estate.
San Diego offers a balanced portfolio of new developments and old structures that can be remodeled. This established real estate market with plenty of financial activity has plenty of opportunities to buy undervalued assets. Investors are interested in buying rental property in San Diego due to the low vacancy rate and diversified economy.
The booming local economy ensures high demand for residential property and a reasonable return on the investment. Job growth can offset the potential rise in interest rates. Highly-paid engineers, software developers, and business executives will always be on the radar, searching for their new home.
Urban San Diego is young and single. Approximately, 4% of the Downtown population are Millennials and 21% Gen X. Consequently, there is an excellent market for condo and apartment investments. This young city has a growing demand for rentals and single living.
San Diego Downtown is an energetic urban village- a chain of walkable neighborhoods with a rich cultural landscape, all necessary facilities and amenities and a vibrant entertainment industry. Now, let's discuss what is the best area to invest in San Diego.
Average apartment rent price: $2,355
Little Italy is an elegant urban neighborhood that showcases its Italian heritage. This neighborhood hosts a variety of local festivals, music and art gatherings, and the celebration of holidays. That includes Cinco de Mayo, St. Patrick's Days and Easter celebration, Art Walk, Fiesta, Chalk La Strada and a local jazz festival. One of the favorite gathering spots of the residents is Amici Park. It features large grass fields, an amphitheater for various events, an art installation "Recipe for Friendship" and bocce ball courts. It is a favorite place of students from the nearby Washington Elementary School.
Little Italy has an organized and vocal community that persistently lobby their rights and protects the district. Little Italy Residents Association is a strong local association that ensures sustainable development of the area and preservation of its cultural heritage.
Average apartment rent price: $1,796
Situated on the Downtowns hillside, Cortez is one of San Diego's oldest neighborhoods. It is very eclectic and consists of sophisticated old Victorian homes and modern shiny condo towers. The area is well-connected to the rest of the city with an intricate system of public transportation and the I-5 freeway.
The freeway is separated from the community by the Cortez Hill Park. The park offers a comfortable pastime to all kinds of residents. It has play areas, curved walking paths, benches and plenty of greenery. Locals call this place "Tweet Street Park" due to its bird theme. The park contains elegant birdhouses and trees that encourage birds to take up the residence. Another favorite public space is a nearby Balboa Park, which has theaters, several museums, and the renowned San Diego Zoo.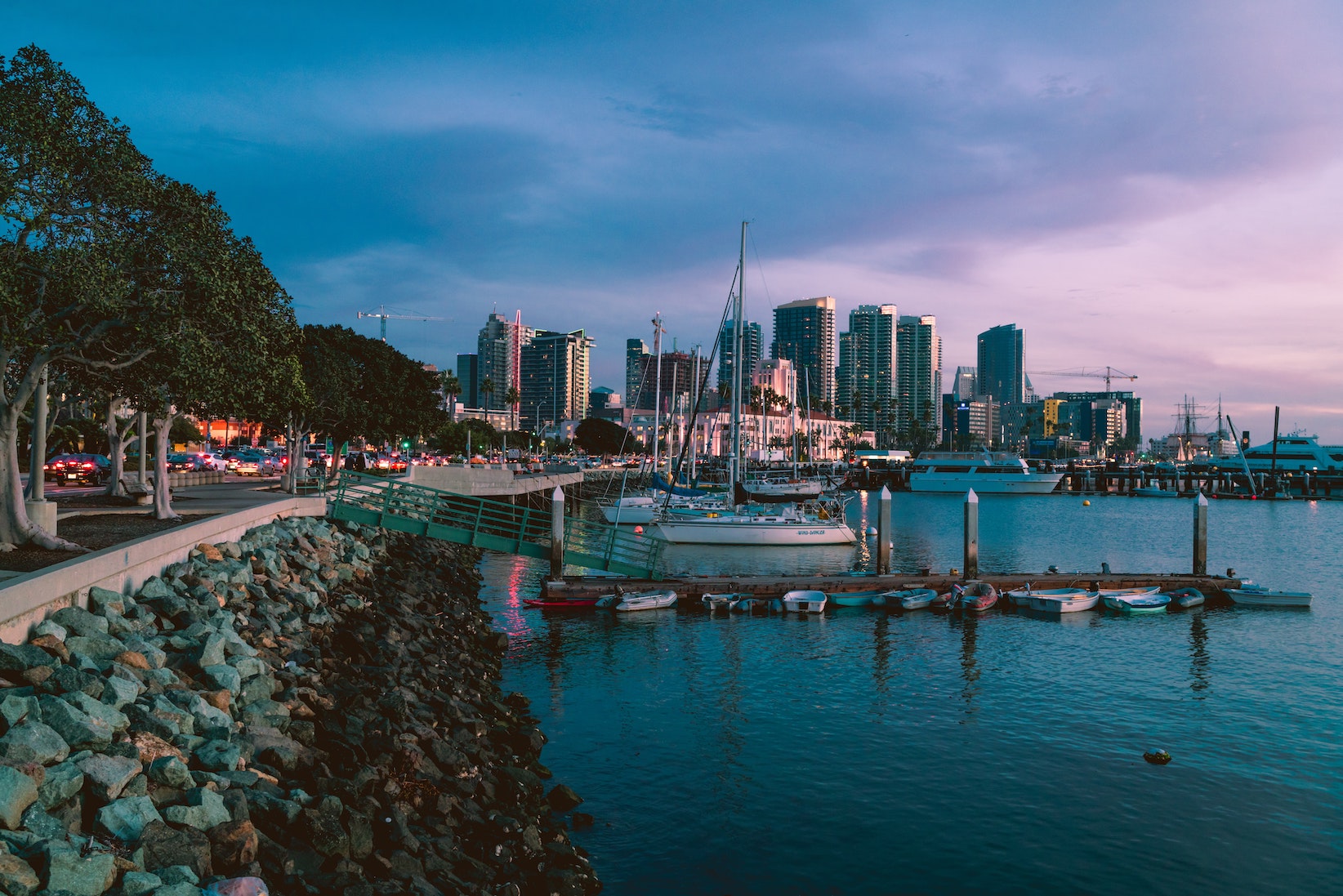 Average apartment rent price: $5,385
One of the famous destinations of San Diego. Gaslamp is a historic neighborhood and an excellent choice for the night out or a destination party. This lively district s famous for its nightlife. Various clubs, cocktail lounges, and dive bards attract a young hip crowd. At the same time, Spreckles and Balboa theaters entertain a more sophisticated audience. They offer multiple programs of drama, music, and comedy.
As for the food, various independent and chain restaurants have a variety of classic and exotic options with a great choice of national cuisines. One of the few quiet spots in the area is Horton Plaza Park. IT features grassy lawns, interactive fountains, coffee and ice cream stands.
Average apartment rent price: n/a
This neighborhood consists of two distinct parts. Civic Core is a public forum, a center of civic life and economic activity. Columbia is surrounded by green zones and parks along the city's magnificent waterfront. It offers a variety o shopping and dining options. The neighborhood is mostly commercial. Nevertheless, there are various highrise condominium buildings under construction. The Maritime Museum and the Midway Aircraft Carrier Museum are located in this neighborhood.
Average apartment rent price: n/a
This district provides the luxury of waterfront urban living. Entrenched with waterfront parks and public spaces it offers lavish condos and high-end shopping and dining. This neighborhood used to be full of warehouses and empty lots, but it was redeveloped and now consists of high-rise and mid-rise condos, hotels, apartments, and retail. Marina is home to Seaport Village – a waterfront shopping and dining complex, and San Diego Convention Center. There is also an old Pantoja Park, one of the first in San Diego.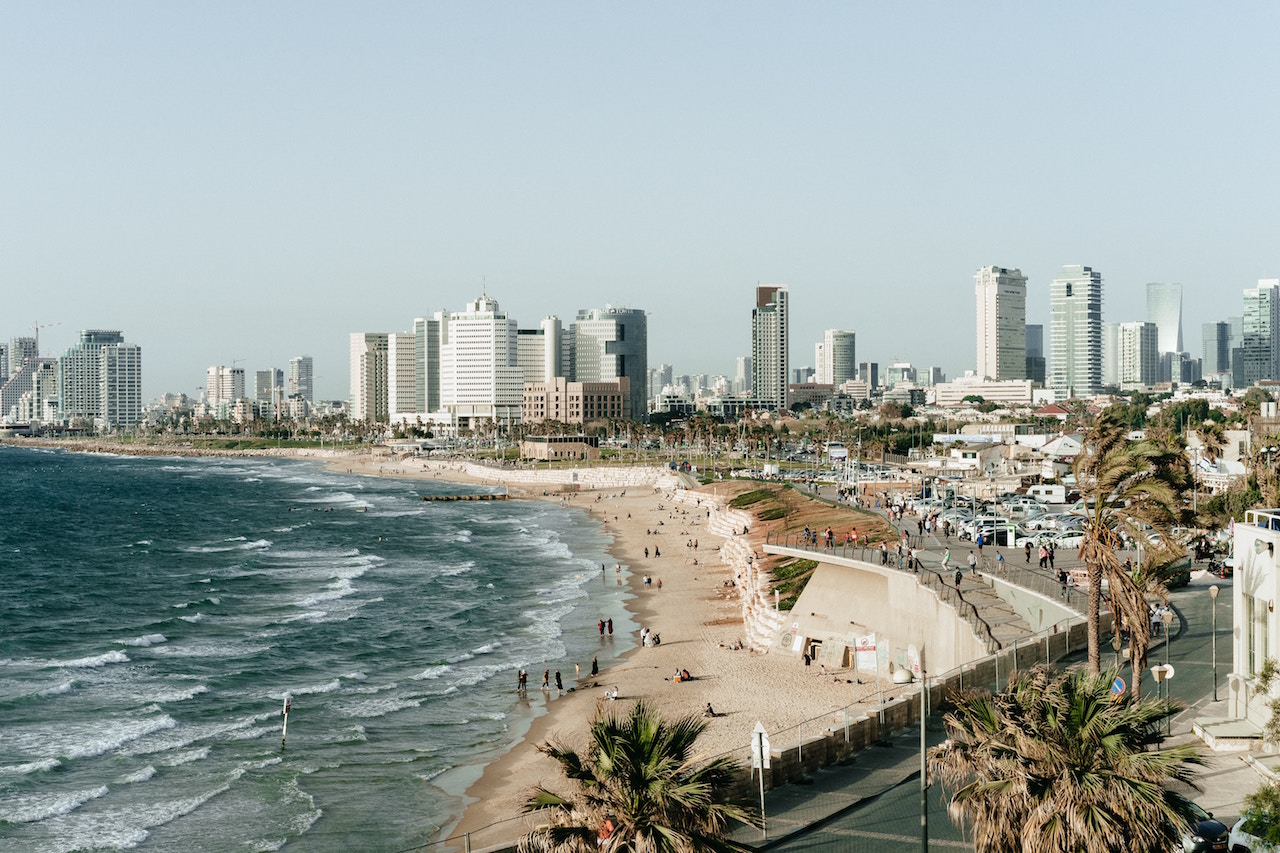 Studio rent price: $6,245
East Village is the largest and fastest-growing neighborhood in San Diego. It is home to San Diego Padres and Petco Park. The community has a distinct architectural style with shiny high-rise buildings, remains of the mid-century warehouses and Victorian homes housing breweries and restaurants. The Central Library is an excellent place for the fall and winter meetups with an art gallery and reading rooms with spectacular views. Quartyard plaza features food trucks, a craft beer garden, and performances of local artists.
To Sum Up
San Diego offers plenty of investment opportunities, including properties for rent to own. The inventory is large and diverse with renovated apartment complexes, single-family houses, and top-notch condos. In contrast to many cities where life migrated to the sprawling suburbs, San Diego is still urban, mobile and sustainable. The streets are alive with young people, artists and street musicians, trendy breweries, niche restaurants, artisanal shops, and yoga studios.
Moreover, Downtown is pedestrian-friendly, and you can get from work to your residence. This vibrant city offers not just jobs and housing, but a modern lifestyle. No wonder that more and more businesses and young professionals are moving here. This is just a beginning. According to Civic San Diego, there are currently 25 projects under construction. They will add to the inventory 4,500 apartments, four hotels and 257,000 square feet of retail space. This will hardly satisfy the demand, and the sales and rental prices will continue steady growth. It is time to invest in San Diego.
Mariia serves as editor-in-chief and writer for the Rentberry and Landlord Tips blogs. She covers topics such as landlord-tenant laws, tips and advice for renters, investment opportunities in various cities, and more. She holds a master's degree in strategic management, and you can find her articles in such publications as Yahoo! Finance, Forbes, Benzinga, and RealEstateAgent.