As we're heading towards the seasons of sun, ocean breeze, soothing hammocks, and exciting rapids, 2022 shows promising for short-term rentals overall. The economic struggles of the previous years are slowly being overcome, and recovery is currently underway. In many parts of the country, we're already seeing restrictions being lifted as the pandemic is conquered gradually. We can not say that the pandemic is over, as there are still spikes experienced both at home and abroad, but we are dealing with it. We want to live our lives free from restrictions as two years was plenty enough.
AirDNA managed to track the performance of over 10 million short-terms and vacation rentals. Based on their research, there is a 15% growth expected for short-term rentals with an occupancy ratio of 60%. In 2021, short-term rentals had an average annual revenue of $56,000 and a 35% increase through the pandemic.
How to Find an Excellent Short-Term Rental?
There's a market for short-term rentals everywhere, but picking the right location is a key element if you want to make a profit from it. The investor needs a location with a high occupancy level and demand. Otherwise, they will potentially lose more than they gain. Still, there are other factors to look into, as many criteria can impact the return on investment and cash flow of short-term rentals. 
Knowing the potential income a short-term rental can generate is what makes a good investor. Since rental income and the expenses generated from operating the property affect revenue and cash flow, these things need to be determined beforehand. Also, consider an area's appreciation rates before investing in a short-term rental. The purchase price can be dramatically different from the price established when selling a property. Appreciation rates impact this difference.
Best Short-Term Rental Markets
According to those looking at their finances and deciding to spend, the potential profitability of short-term rentals is worth the investment. It's safe to assume that while some short-term rental markets are highly profitable, not all offer the same opportunities.
Suppose you're thinking of buying a short-term rental and want to make it profitable. In that case, you either have to spend a lot of money in an area that's thriving or look at the factors involved and determine on your own which city shows the most potential for appreciation. Take your time and make an informed decision, as picking the right one is essential. Below, you can take a closer look at the ones that show the most promise for 2022.
Charleston, SC
Those that experienced Charleston, South Carolina, know the city's appeal is directly linked to its history. This is a classic example of old being better than new. The cobblestone streets, Southern hospitality, and lovely antebellum mansions pave the way toward easy beach access only a short drive away. What could be more charming than that?
The city of Charleston, SC, scores high for revenue growth as demand for larger rental homes climbs, pushing the average daily rate to $386. Furthermore, Zillow's analysis shows that the average home value in Charleston, SC, is expected to continue its growth rate of 19% annually. Potential investors would be glad to find out that the occupancy ratio is 68%, and the average revenue reaches $86,000.
South Lake Tahoe, CA
As one of the best places to visit in California, South Lake Tahoe, CA, is surrounded by the sheer beauty of its namesake, the famous Lake Tahoe. Your most Instagrammable images will have this part of Lake Tahoe's beach with the most unbelievable backsplash of the Dicks Peak Mountain, the third highest summit in the Desolation Wilderness of California that, in turn, provides stunning views of Lake Tahoe.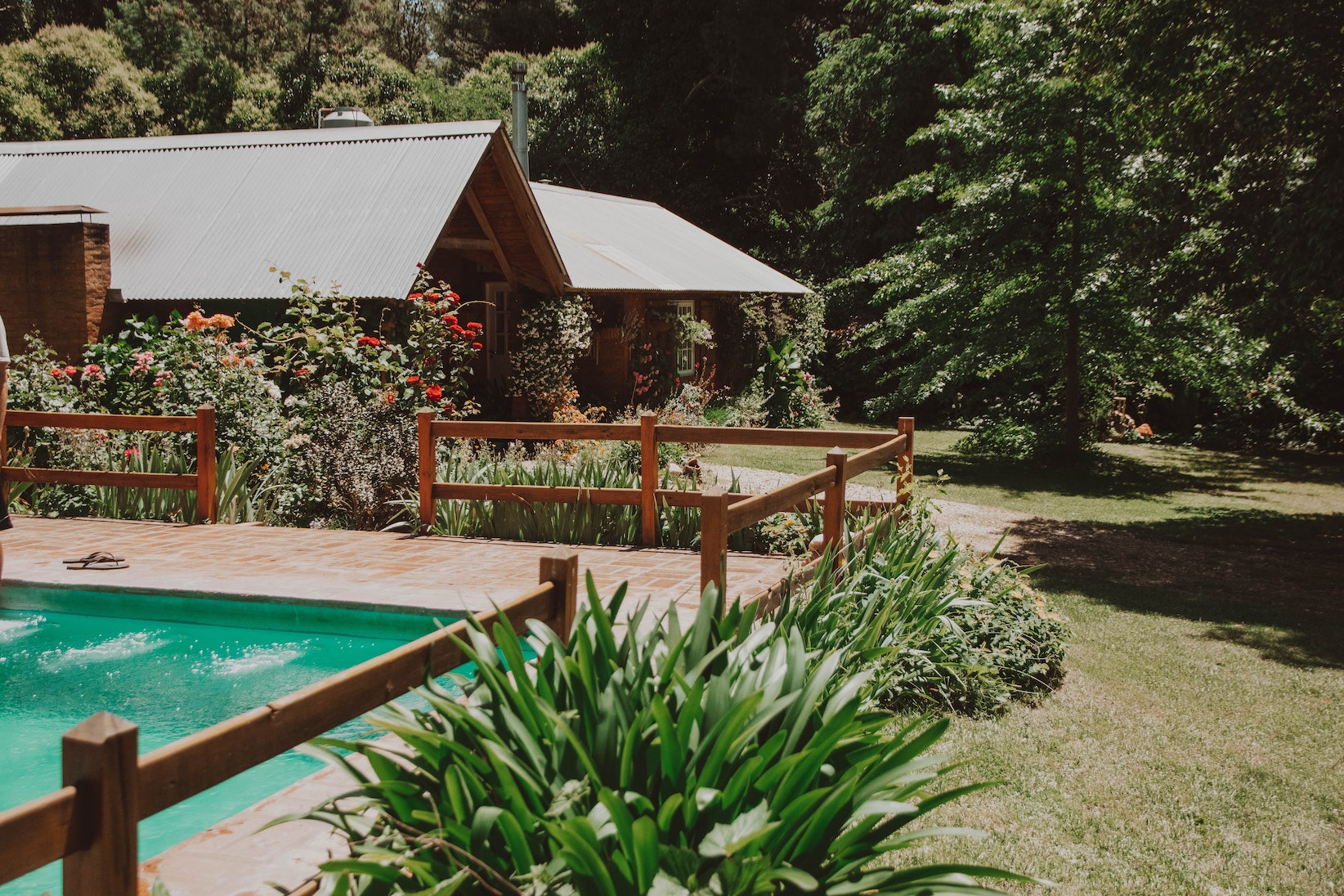 The city of South Lake Tahoe, California, might not be among the largest cities in California or even near that but it's the most populous city in El Dorado County. The almost 22,000 residents of South Lake Tahoe have a median home value of $712,000, which saw a 22% increase over the last year. The rate-to-ownership rate is at 60/40, and the highest percentage of homes have three bedrooms, making them ideal for vacation rentals at any time of the year.
Blue Ridge, GA
With luxurious mountain cabins, endless hiking trails, breathtaking views of waterfalls with wineries and breweries just around the corner, Blue Ridge, Georgia, is the perfect spot for romantic getaways or family vacations. Although a small town of only 1,100 people, Blue Ridge offers plenty of things to do for its visitors. Over 100 miles of trout streams, 300 miles of hiking trails, and 106,000 acres of Chattahoochee National Forest are testament to that. As one of South's Best Mountain Towns in 2021, Blue Ridge, GA, has an occupancy ratio of 65%. Investors are getting excited about the average daily rate of $310 as those numbers bring revenues. 
While the average revenue stops at $4,800, the annual growth rate of 21.4% makes up for it, considering the town's size. The median home value of $352,000 is accessible for investors, and the revenue is inspiring enough.
Hot Springs, AR
The Hot Springs National Park is far less famous than its cousin, Yellowstone, but no less incredible than it. With a total of 47 thermal springs flowing through the city of Hot Springs, Arkansas, from Hot Springs Mountain, this is where you'll find the oldest national park in the nation. There are around 30 miles of hiking trails available in the area that pass through the Ouachita Mountains, and Lake Hamilton nearby is perfect for boating or swimming. 
The affordable $218,000 median home value makes the location a great investment opportunity for short-term rentals as the appreciation rate surpassed 27% over the last year. Short-term rental investments are likely to generate revenue with an average daily rate of $212, and an annual change in revenue of 52% sounds promising.
Conclusion
Once investors establish a budget for their investment, they start shopping around. Finding the right location and investment-to-revenue ratio, we can talk about profitable short-term rentals. Everything else is just talking. The profitability of your short-term rental is directly connected to the destination's appeal, but not all destinations are as affordable as others. Determine the best place for a short-term rental investment based on the most critical factors, and the revenues will start coming. Fail to do this, and your budget will bear the brunt of your decision.
Short-term rentals are the go-to options for many vacationers this summer as they can be more affordable than resorts and far more relaxing than dealing with insane amounts of traffic during your off days. Give your vacationing visitors the best experience they can have and establish your profitability through their unforgettable moments.