Steel or fiberglass are two popular choices among landlords and property managers when opting for new energy-efficient and appealing doors to boost the home's market value. They each have their advantages and disadvantages, so it's essential to understand which exterior doors work best for you before purchasing new units.
Fiberglass doors are typically more energy-efficient due to their improved insulating properties. They are also dent-resistant and can be designed to resemble wood grain, making them a good choice for landlords who want the look of wood with little-to-no maintenance.
Steel doors are more durable and secure, making them an excellent alternative if you live in an area with frequent harsh weather changes. They are also a more affordable solution, so it is a typical pick when you are on a tight budget but still want to renovate your property.
Both materials have unique benefits that make them the two best choices for entry doors. Here's a quick rundown of the pros and cons of each material to help you decide which one is right for your home.
For Longevity
Fiberglass doors are known for their durability. Fiberglass, unlike wood, does not bend or deteriorate due to weather, rain, or humidity. It is also rust-resistant. On the other hand, this material may be damaged or fractured if struck hard enough.
Steel is a robust and durable door material that will last for years. Steel doors do not warp like wood doors, but they might get scratched, dented, or corroded if not properly maintained.
Judgment in the case: 
In terms of corrosion and wear resistance, steel and fiberglass exceed wood. Steel will endure a little longer than fiberglass if adequately cared for.
For Presentation
Fiberglass is a good option for a trendy door that looks like wood but isn't as challenging to maintain. This material is frequently pre-painted or colored. Many wood textures, such as cherry, oak, and mahogany, could be precisely mimicked by fiberglass, resulting in a stunning look.
Steel doors are available in various designs nowadays, providing you with a wide range of appealing alternatives. High-end steel doors could be made to seem like wood with ornamental panels and other elements. You may also go for a sleek, contemporary look. They may be painted to match the style and feel of your entryway.
Judgment in the case: 
Fiberglass offers more design alternatives than steel, and it better simulates the look of wood. On the other hand, steel comes in various styles that might be appealing for creating a modern look.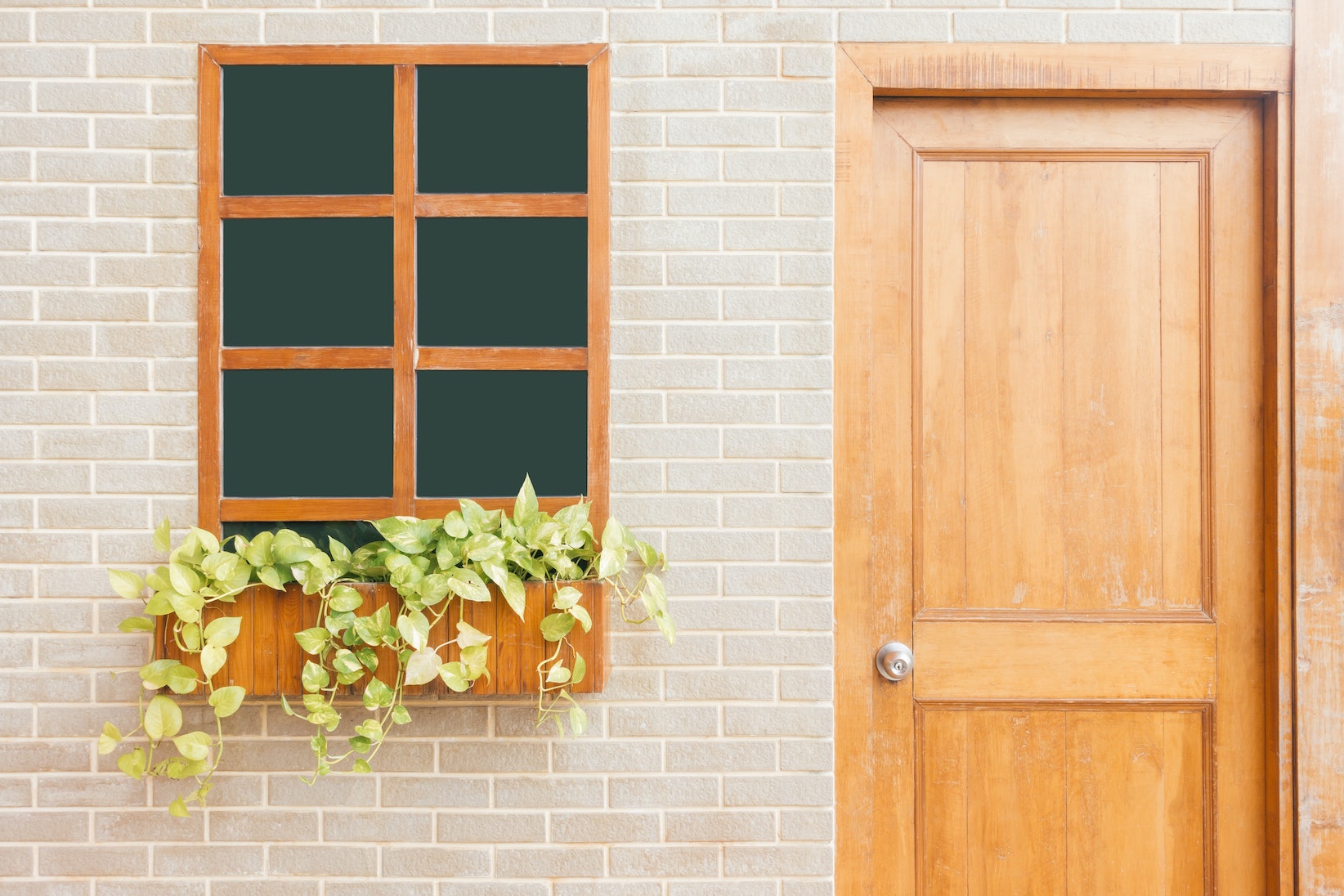 Maintenance Convenience
Cleaning fiberglass front doors is simple. To remove dirt and dust, wipe the surface clean with a soft, wet cloth. Rinse with a moderate hose spray or the lowest pressure setting on a pressure washer ( higher settings can dent the fiberglass).
Steel doors have a simple, smooth surface to keep dust and debris off. Rinse with a hose to avoid rusting the steel surface. Also, to protect the door from rusting, it should be repainted if scratched.
Judgment in the case: 
Both fiberglass and steel entrance doors are low-maintenance solutions. However, any scratches on steel should be attended to soon to avoid rusting.
Energy Efficiency
Fiberglass is unrivaled in terms of energy efficiency. When you buy a new ENERGY STAR qualified door, it has an average R-value of 5 to 6, making it well-insulated and positively affecting your utility expenses. Generally speaking, new fiberglass doors are 15% more energy efficient than any other standard models.
Steel can get heated when exposed to sunshine and high temperatures, making it less efficient than fiberglass. Still, a new door of this type will bring you high ROIs and cut down on energy bills. Moreover, with their fantastic durability, steel doors might be a better choice in the long run (which is always the preferred option for landlords).
Returns Based on Effort and Price
Fiberglass doors are more costly than steel doors but less so than high-end wood doors. Many property managers prefer fiberglass over wood and steel because it increases the overall thermal performance of the houses and is easier to maintain. As a rule of thumb, new fiberglass exterior doors can get you an ROI of about 61 percent.
Steel doors are hard to surpass in terms of cost savings. A simple steel door is quite economical, and when compared to wood and fiberglass, it is usually the most cost-effective door material. Steel also provides a 65 percent ROI, making it a go-to option for landlords who do not want to invest much but still profit from a door renovation project.
Judgment in the case: 
Steel is a less expensive replacement door than fiberglass or wood, and it provides a better return on investment. However, if aesthetics and energy efficiency are essential for you, fiberglass will have the upper hand in these matters.
Takeaway
Both exterior doors have advantages and disadvantages that make them suitable for different needs and situations. It is essential to weigh all the factors carefully before making a decision. If you want a durable door that will last for many years, then steel is the way to go. Fiberglass entry doors are more eco-friendly and less likely to dent or scratch. However, the price tag will definitely be higher, so it might not be your pick if the budget is your number one concern.