What's the best way to approach the winter maintenance of your rental property? Wait for something to go wrong and fix the problem or take a proactive approach and make sure everything is in working order? 
It's easy to assume that problems might not happen, but if they do, it could prove expensive, and you could end up with very unhappy tenants. Winter weather can be unforgiving and easily find some weak spots in your property.
Could you deal with boilers not working properly when it's really cold, pipes bursting in a big freeze, leaks from the roof or drains blocked by leaves, or overhanging branches from trees that could damage the property in high winds? Also, if conditions get severe, it could be challenging to find someone to carry out emergency repairs.
Okay, we're talking about extreme situations, but some simple maintenance before the winter sets in could give you peace of mind and save a lot of money on emergency callouts and repairs. 
Check the boiler
Your tenants have a right to have access to heat, so servicing the boiler is a priority. An annual service contract scheduled for early fall is a good investment because a good heating engineer can ensure the boiler is in good working order and safe. An efficient boiler will also reduce energy bills, which helps to keep your tenants happy.
As well as having the boiler serviced, check all the radiators and fittings like central heating pumps and thermostats to make sure they are working properly. Pipework is another thing that is vulnerable in winter. Make sure it's properly insulated, particularly in the loft where temperatures can fall very low. 
If your property is unoccupied for any length of time, it's a good idea to run the heating at a low temperature for a short period to prevent any risk of pipework damage or damp. 
Look out for leaks or condensation
Checking the pipework should be a part of your check on the central heating system, but don't overlook other sources of water leaks – dripping faucets, overflow from water tanks or toilet cisterns, and leaks from damaged roof tiles or blocked gutters. 
They can all lead to damp spots, mold on the walls, or even structural damage if there are serious leaks. A quick check on your taps and tanks can reveal easy to fix problems with new washers or small adjustments to floats. 
Checking the roof is more difficult, but you may be able to spot telltale signs like broken tiles or stains on the walls that indicate a leak. 
Condensation on the windows is another indication of potential damp problems. That might mean improving or replacing older double glazing or making sure any extractor fans in kitchens or bathrooms are in good condition.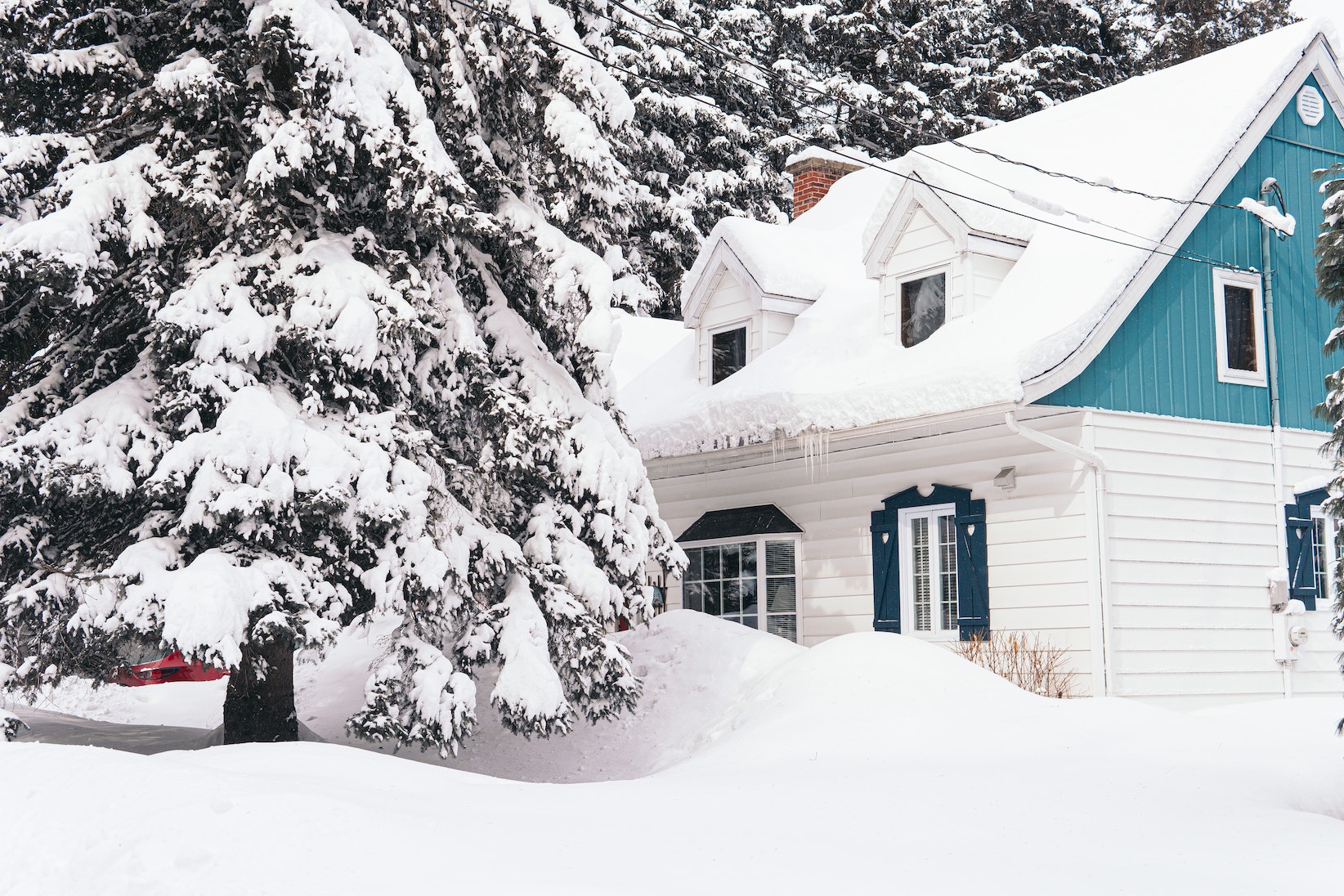 Schedule inspections  
It's part of your responsibilities as a landlord to install smoke and carbon monoxide alarms and make sure they are working correctly. According to research, there are more house fires in December and January than at any other time of the year. So, by arranging annual check-ups as part of your winter maintenance program, you can be sure that the property is safe and compliant. 
It's also a good opportunity to arrange inspections of your gas and electrical appliances to ensure that they meet current regulations and safety standards. 
Check the property outside 
Some problems outside the property during the winter months could lead to expensive repairs, so it pays to make some quick checks. 
Drains and gutters get blocked by leaves and other debris, causing leaks or overflow that damage walls or foundations leading to possible longer-term structural problems. Clear drains and gutters after the autumn leaf fall, and make occasional checks during winter to make sure there is no further blockage. 
Overhanging branches on trees can damage walls or windows in very fierce winds so ask a tree surgeon to carry out selective pruning if you can't do the job easily yourself. A strong wind can also damage fences, so it pays to make sure posts and fixings are secure before winter.  
Update insurance and emergency contacts 
Check your property insurance and make sure it covers any of the winter risk areas. For example, boiler insurance may not be part of your general landlord insurance policy but is available from specialist providers. 
If your property has any flat roofs, they may not be covered if damage occurs. Also, if your walls or windows are damaged by trees that are close to the property, insurers may be reluctant to pay out. 
It's also good practice to have an up-to-date list of certified emergency contacts – plumbers, electricians, gas engineers, and builders so that you can call on help quickly if you need it.
Mariia serves as editor-in-chief and writer for the Rentberry and Landlord Tips blogs. She covers topics such as landlord-tenant laws, tips and advice for renters, investment opportunities in various cities, and more. She holds a master's degree in strategic management, and you can find her articles in such publications as Yahoo! Finance, Forbes, Benzinga, and RealEstateAgent.