The COVID-19 pandemic has proven challenging for landlords across the country. Millions of people lost their jobs, making it tough for tenants to pay their rent. Rental assistance has been slow to reach people who need it. Eviction bans have meant many landlords have had to simply eat the costs. 
But the news isn't all bad. More tenants are paying their rent by credit card or online, making it much more likely their payments will be on time. And with more tenants working from home, there may be less damage caused by pets left alone and a decrease in package theft from front porches.
In fact, the ongoing shift to remote work may provide more opportunities for landlords as the nation moves forward. There's little reason to be scared: While operating a business out of your home may violate zoning laws, working from home does not.  
Leaning into the trend may give you an advantage in finding high-quality tenants that will help you make money for years to come.
Use work-from-home trends to court high-quality tenants 
The residential rental market has changed significantly due to the coronavirus crisis, and we still don't know how long the effects will last. Failing to understand the latest trends in the industry could mean you're stuck with the cost of bringing in the wrong tenant. Between missed rent, legal fees, and turnover costs, the total you could lose as a landlord can range from $1,500 to $10,000 or more, according to real estate investment organization REI USA. 
With more tenants working from home and otherwise spending more time in your community, you have an opportunity to stand out to renters with steady jobs, high credit scores, and high incomes. Here are some ideas for how to attract high-quality renters in the new work environment.
Offer business-friendly amenities
The modern office worker seemingly spends a lifetime on Zoom calls. High-speed Wi-Fi had already become a key amenity tenants looked for before the pandemic. That's only become more important. If you own multiple units, think about negotiating with a WiFi provider for a good deal on fast service. 
You might also think about offering dedicated office space or an area with a few useful gadgets (think of a printer and charging station), like a business center at a hotel does. Even before the pandemic, 55% of respondents said they'd like a business center in their apartment community, according to the National Multifamily Housing Council (NMHC) 2020 Apartment Resident Preferences Report.
Upgrade your gym
With many gyms and fitness centers still restricted across the country, the facility in your community is even more important. Keep in mind sanitation and social distancing practices as you market these amenities.
Protect package delivery
The pandemic has driven tremendous growth in online shopping. But that brings with it the risk of thieves who steal packages once they're delivered to someone's doorstep. Yes, your tenant's renters insurance policy likely covers theft, but it can be a major hassle to file a claim. The average cost of renters insurance is $19 per month, with deductibles that exceed the typical cost of an online order.
Think about creating secure spaces for package delivery at your rental property. Don't forget that online shopping now includes groceries as well. You might stand out to high-quality tenants if you offer cold storage or dedicated space for grocery delivery.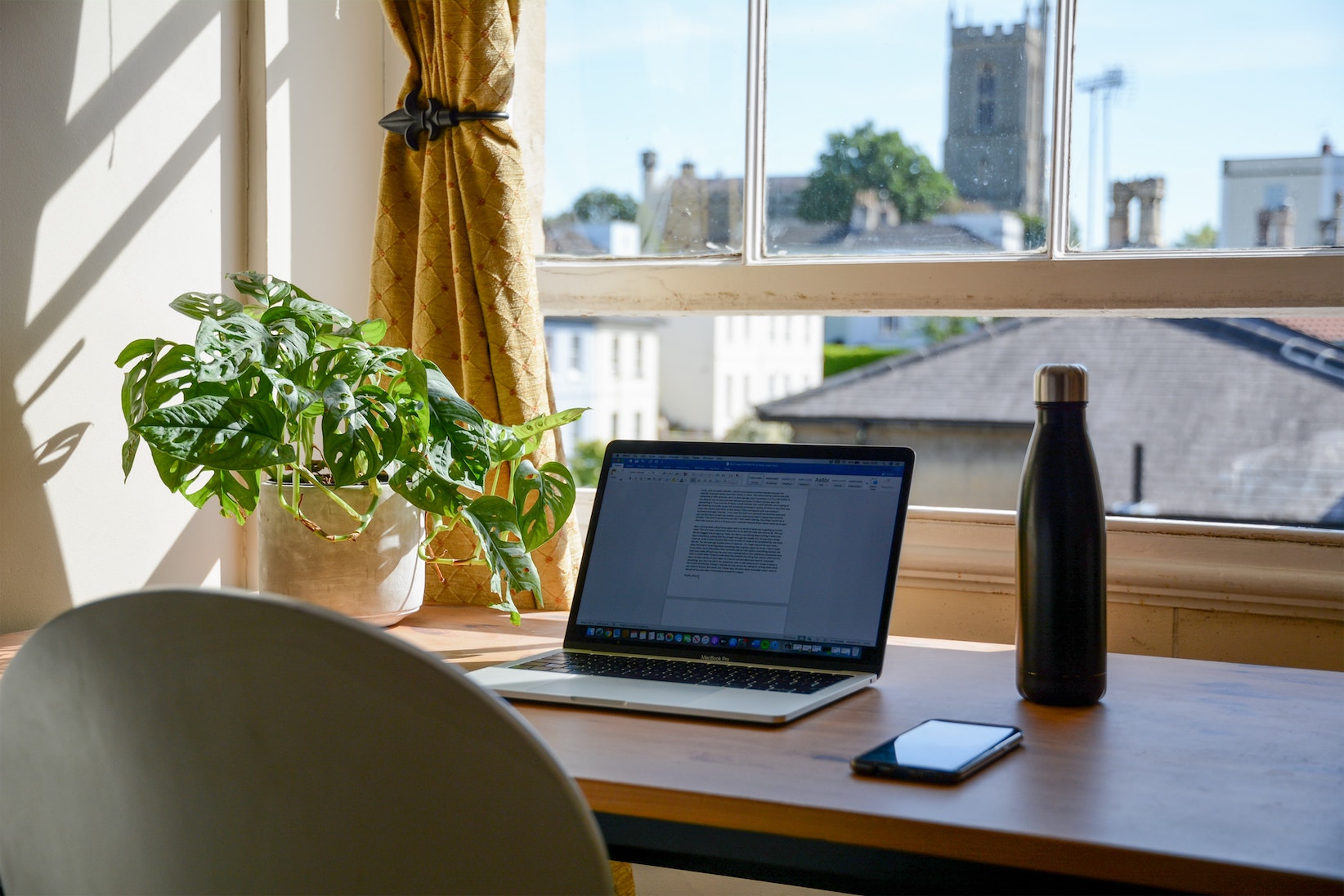 Consider new appliances 
The more time your tenants spend at home, the more time they have to cook, wash dishes, and generally use the appliances in their unit. Now might be the time to invest in new appliances to attract the best tenants. 
You might even consider non-traditional appliances like a voice-activated assistant such as Amazon's Alexa or Google Home. In the NHMC survey, 43% of renters said they were interested in or wouldn't rent without one of these devices. This could be a budget-friendly way to juice up your rental listing — many of these devices can be purchased for less than $50.
Create built-in desk space or market two-bedrooms as an office
While apartment industry leaders once believed renters would be interested in smaller units to save money, pandemic lockdowns have caused future tenants to think twice. More people are now expected to opt for larger units that give them more space to work.
As you're staging a rental property, think about where your potential tenant might work. You might carve out some office space, provide a desk, or even market your two-bedroom units to single people or couples who might use the spare bedroom as an office.
Think about the outdoor space
Tenants may feel more comfortable meeting outside for the foreseeable future. Pay attention to your rental units' outdoor space, perhaps by upgrading your grills, fire pits, or heaters. Don't forget about social distancing guidelines, either — perhaps your outdoor furniture should be movable to allow distance between tenants from different households. You might also consider private outdoor spaces instead of sticking with larger, communal spaces. Outdoor space could also include walking trails and other natural amenities that let people get some fresh air and exercise without crowds.
Invest in clear air
With more people spending time inside, more ventilation and upgraded HVAC systems are an in-demand amenity. You might consider replacing your system with a higher-quality version or simply invest in lower-cost options like standalone air purification devices.  
Improve the quality of virtual tours
If we can learn anything from 2020, it is that more home shoppers than previously expected will buy or rent property sight unseen, according to a Redfin report. While tenants still may prefer to see the apartment in person before signing a lease, a virtual tour might help them make a preliminary assessment if the property is worth visiting. Therefore, improving the virtual tour quality through purchasing better cameras and creating a truly 3D experience is crucial for landlords to attract high-quality tenants.
Adopt a keyless entry system
One trend surging amongst the hospitality industry that landlords can take note of is the use of contactless entry and service. Contactless service can translate specifically by adopting a keyless entry system. A keyless entry system can benefit both landlords and tenants by preventing lockouts, adding a layer of security, and removing the need to physically change locks.  Not only does this allow landlords the ability to provide greater convenience and peace of mind to their tenants, but they might be able to save a few dollars in the process too. 
Mariia serves as editor-in-chief and writer for the Rentberry and Landlord Tips blogs. She covers topics such as landlord-tenant laws, tips and advice for renters, investment opportunities in various cities, and more. She holds a master's degree in strategic management, and you can find her articles in such publications as Yahoo! Finance, Forbes, Benzinga, and RealEstateAgent.