Are you looking to expand your residential real estate investment portfolio? We've created this short overview for those going in pursuit of the highest ROI or simply looking to purchase their family home.
Right now might be the best time to buy a residential property in Austin if you haven't done it yet. The popularity of the Sun Belt is colossal, the population is growing, and many businesses are moving their operations to the area. 
Here, you can learn more about investing in the Austin metro area properties and what are the neighborhoods and suburbs worth observing.
Why Investing in Real Estate Property in Austin?
The last two years brought a lot of changes to the economic landscape of the US. Businesses were closing their offices, and people were fleeing from the large cities and metro areas. But for Austin, this slump was very temporary, and soon the city came back stronger than ever.
As it turns out, in 2022, Wall Street Journal ranked Austin as the number one best job market in the entire country. This report was based on five factors, including job growth and unemployment rate. Such boom has started since the beginning of the pandemic, and now Austin is rapidly becoming the second-largest tech hub in the country, attracting businesses and potential employees alike. In 2021, Austin was named the number one destination in the US for potential commercial real estate investment.
People of the working age make up 83.6% of all renters, and, of course, many of them will be drawn to areas with the best job opportunities. This gives you as a homeowner confidence that you will be able to find future renters or potential buyers easily.
As a result of such considerable interest in this region, monthly rent in the Austin area has been rising at breakneck speed. Between January 2021 and January 2022, it came up to 35% in average rent prices. Apparently, we should not expect such drastic growth to persist for much longer. However, it's highly likely that the rent in the region will only keep going up in the foreseeable future.
Best Neighborhoods to Invest In Austin
Now, when we covered the reasons why this market has a lot of potential and what to expect from it further on, let's take a look at the best neighborhoods and suburbs for investment in Austin metro area.
Hyde Park
Median rental price: $1,730
Median home value: $639,900
Hyde Park is truly a great neighborhood that has earned the love of many locals and newcomers alike. There are many shops, cafes, and restaurants in the area; this neighborhood is full of greenery and highly walkable — everything you might need for comfortable everyday living. 
We believe that you should take a closer look at Hyde Park, especially if you're more interested in making money off renting. The University of Texas and downtown are just a few blocks away, so there will never be a shortage of students, young professionals, and families eager to rent your property.
Hyde Park offers many housing styles from which potential buyers can choose. You can opt for the late 19th century Queen Anne-style houses, bungalows, or more modern developments.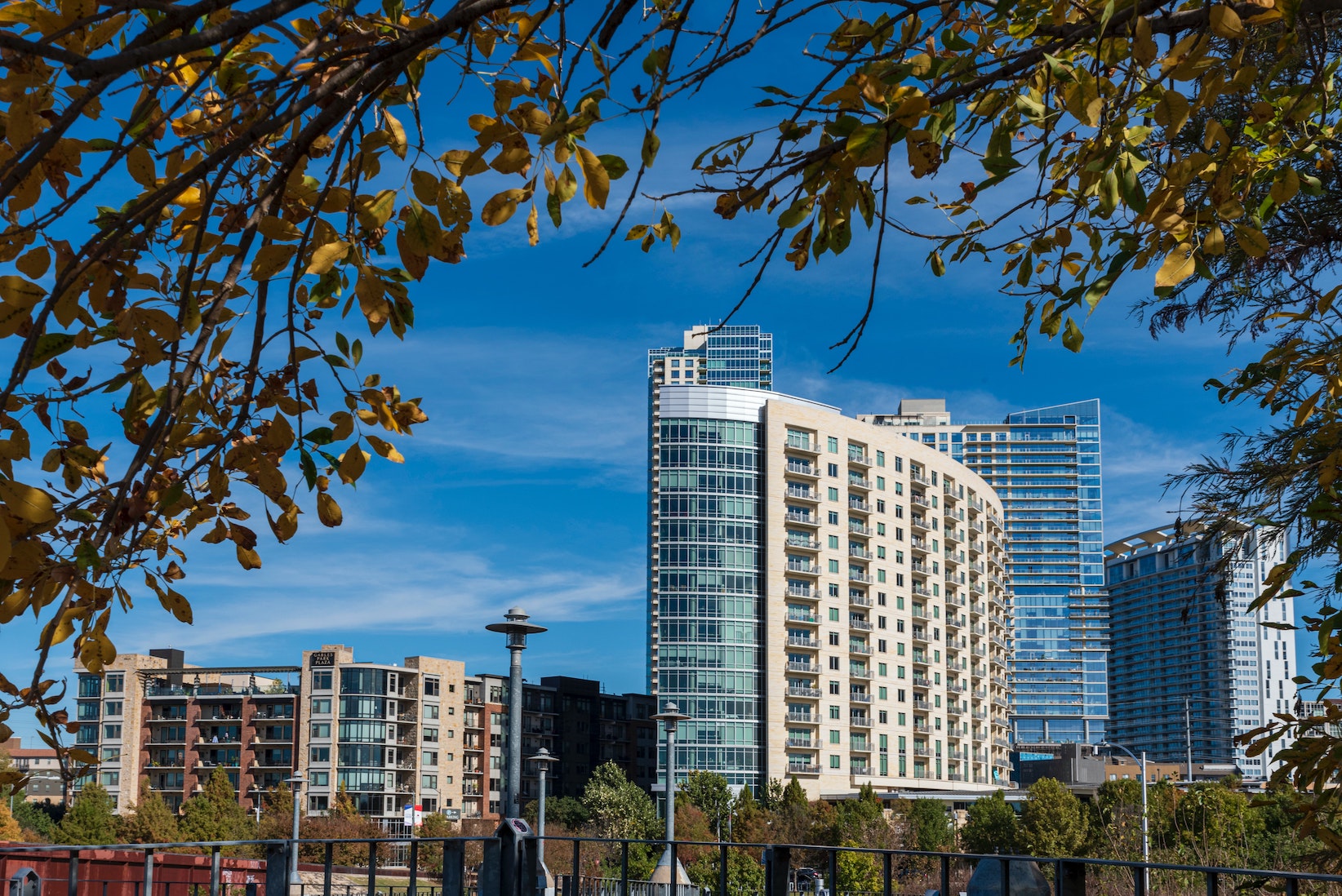 Hutto
Median rental price: $1,593
Median home value: $414,500
A little town northeast of Austin, Hutto attracts many families with kids and those who enjoy living a quiet life having all the conveniences of a big city close at hand. Single-family houses make up the majority of Hutto's housing inventory, and most of the residents here own their homes. We would recommend purchasing a property in Hutto if you're looking for a house for yourself or searching for a promising fixer-upper.
It's becoming more and more popular in recent years, with a population increasing by 90.1% from 2010 to 2020. Experts also predict the town's continuous growth in the upcoming years, simultaneously with the growth of the entire Austin metro area. For example, in 2021, Samsung announced the construction of a $17 billion semiconductor chip manufacturing plant in the area, which will definitely impact the development of Hutto and nearby towns.
Buda
Median rental price: $1,610
Median home value: $445,000
Another small town near Austin, Buda has been experiencing major growth in the past years and has doubled its population since 2010. Situated just 20 minutes away from the downtown, it's a perfect location for anyone who wants to save some money on housing costs while being close to the heart of Austin.
Being called the "Outdoor Capital of Texas," Buda offers its residents plenty of green spaces, parks with walking trails, and other outdoor recreation facilities. New businesses and eateries open regularly, and the town quickly evolves from the quiet suburb it once was.
Many locals notice that Buda starts feeling rather like a part of Austin than an autonomous town. For us, it only means that it's high time to buy real estate in Buda, as prices for it will only be increasing from now on.
Cedar Park
Median rental price: $1,679
Median home value: $575,000
Located to the north of Austin, Cedar Park is another place that is expected to keep its rapid growth over the next years. One of the reasons for that is the construction of ​​the new Apple campus and supporting infrastructure nearby the town. 
Cedar Park boasts excellent schools and a great sense of community. This town might be one of the best places to live for a family near Austin. And, if you're looking for an investment opportunity, purchasing a house in Cedar Park will not leave you disappointed. This suburb will be a hot market both for renters and buyers in the foreseeable future.
Hopefully, now you have some more clarity about the possibilities you have if you decide to invest in real estate in Austin. And, if you would like to expand your area of interest, make sure to check our guide on the best investment opportunities in Texas!
Mariia serves as editor-in-chief and writer for the Rentberry and Landlord Tips blogs. She covers topics such as landlord-tenant laws, tips and advice for renters, investment opportunities in various cities, and more. She holds a master's degree in strategic management, and you can find her articles in such publications as Yahoo! Finance, Forbes, Benzinga, and RealEstateAgent.