Maybe you have a second home you want to rent out for whatever reason: getting extra income, supporting family, or funding some sweet retirement plans. Whatever your motive is, getting in new tenants, or perhaps tenants for the first time, can be a daunting process, even with software for contract management and other tools available to people these days. 
It is particularly difficult with so many people struggling to make ends meet with inflation and the rising cost of everything. Many people are turning to renting out their spare rooms to help pay for the rental for this exact reason. 
You might be concerned that your prospective tenants lack the funds to afford to rent from you or that they might not manage to pay you on time each month. Naturally, you will want to verify their proof of income before you sign on any dotted lines with your contract maker online or in person before committing to having a relative stranger live on your property.
What can you do to check their proof of income? We'll guide you through that in this article. So, let's crack on, as the British like to say. 
Use the 3 to 1 ratio 
You may have heard of the 3 to 1 ratio as a gold standard for income to rent. The idea is that tenants should make three times what they pay in rent each month to afford to rent the property comfortably. While this figure might seem a little high — 33% of your monthly salary just to put a roof over your head? — it's probably getting worse for renters. Just this year, rent has risen drastically in many places across the county, forcing tenants to pay more than just one-third of their income in rent.
While it's a good idea, in general, to make sure that your prospective tenant is making three times what you're asking for in rent, you should check out what the average salary is in your area. Then, compare it to the average asking price for your type of accommodation to get an idea of the actual ratio for your area. 
Another option, if you can afford it, would be to adjust the amount you are asking for so that it is one-third or less of the average salary in your area. That way, you can feel more confident that you will get what you ask for. Anyone being forced to choose between heating and eating might struggle to get rent in on time. By decreasing your rent to a liveable, fair level, you could be saving yourself a lot of time, hassle, and, ultimately, money, as renters can pay you on time and don't end up having to move out. 
Insulate your property 
This one should be a no-brainer. If you insulate your property well and thus drive down the cost of air-conditioning or heating for your tenants, they will be much more likely to afford your rent each month. Not only that, but they will appreciate you as a landlord and hopefully take better care of your property during their stay. Also, they'll be in a better place financially to keep paying rent when the weather changes.
If you treat your tenants with compassion, they will likely reward you with their gratitude by taking better care of your space and sticking around as tenants, both of which can save you a lot of money. 
Don't underestimate communication
Ensure you're available to your tenants, fixing things that need fixing and generally fostering a positive relationship with them by respecting their rights. Thanks to this, they'll likely stay for as long as possible and try to be as good as possible to you. 
It's much easier to hold onto a good tenant than to constantly replace them and go through the arduous process of background checks over and over again. It is also going to hit you in the pocket  —  the cost of lost income due to vacant properties, marketing your rental, and paying administration fees.
The Paperwork
So now that we've laid down the essential foundations for attracting and keeping good tenants, let's delve into the paperwork you can ask for to verify their proof of income. Don't worry, it can be fairly easy if you know what to look for.
Pay stubs 
Pay stubs are reliable proof of a prospective tenant's income and can always be requested to verify income. They show a person's name, where they work, and how to contact them. They also demonstrate how much income they make before taxes and how often they get paid, including bonuses and overtime. You should ask for your applicant's two most recent pay stubs, and you can verify them over the phone with their employer.
Bank statements
Bank statements can be downloaded in pdf format or taken as a screenshot and sent to you on the same day you request them. They also show you whether the tenant has gone into their overdraft recently, bounced any checks, and their current financial situation. They should include the name and address of your prospective tenant as well.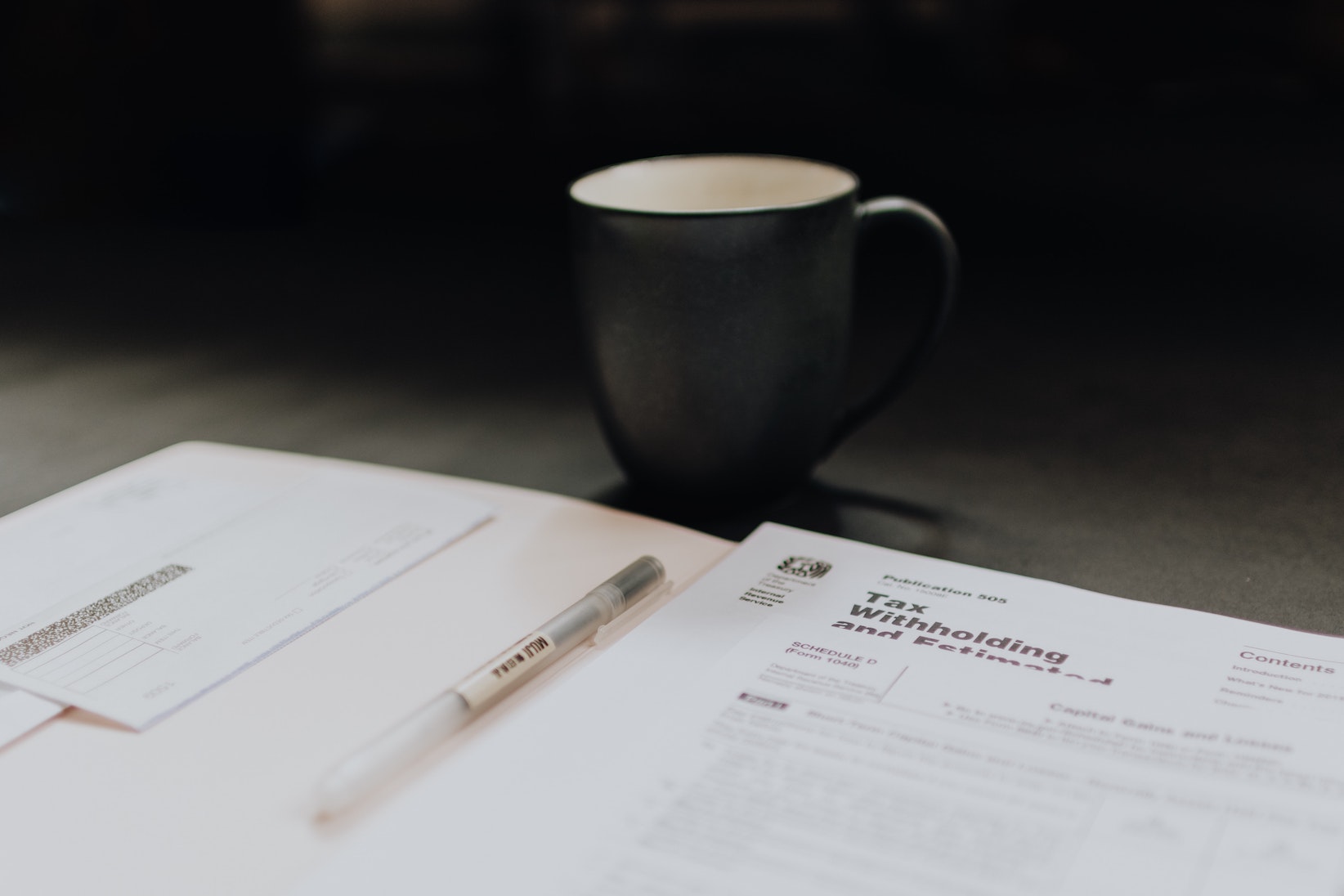 However, it is possible to fake bank statements, and some people aren't very keen on releasing such private information, such as where they spend their money. As a workaround, a tenant can black out any names that aren't pertinent to your income verification process.
Tax returns 
If a prospective tenant is self-employed, you can ask for one or two years' worth of tax returns (the most recent ones) to check they make enough with their work. These can be supplied electronically in pdf format or printed out. They will show you the gross and net income of the applicant, and you can figure out their average wage per month to see if they can afford your rental. These don't show current earnings, but they can provide the general financial picture of your prospective tenant. They are also pretty difficult to forge.
Letter from tenant's employer
A great way to verify your tenant's current work situation is to request a letter from their employer. This will show the business's logo, address, the boss's name, and, of course, the tenant's details, including their salary. While this option might take a little longer to obtain, companies are used to providing this type of information, so they will have a system in place for it unless they're a small business, in which case they might take slightly longer. 
You can call the employer to verify this documentation, and it is perhaps a little less invasive approach than asking for the bank statement.
Social security benefits statement
If your tenant uses public assistance for whatever reason, you can ask to see a copy of their benefits statement. This is useful alongside their bank statement or tax statement. While the exact amount of public assistance can fluctuate as policies and rules around allowances change, it tends to be a regular and reliable source of income. It is also easy to verify, although the tenant will have to request a benefit verification letter if they don't happen to have one on file.
Spousal alimony and child support proof
Sometimes a person receives income in the form of child support or alimony. In this case, you can ask to provide a court-ordered agreement showing how much money the potential tenant receives in this format per month.
This information is usually available in public records, so you can check it yourself without hassle. It's also easy for the tenant to obtain from their lawyer or local clerk. It does, however, depend on the former spouse being regular with their payments, and it doesn't provide the full picture of the tenant's financial situation.
The Takeaway
You can use a combination of the methods above to verify the proof of income of your prospective tenants and also ensure that they can keep affording rent by setting your rent at a liveable amount, to begin with. A happy tenant is a loyal and good tenant and will save you money in the long run. With so many people struggling with rent, it's good to help them by making their lives easier with good insulation to cut down energy costs and verify their income levels.
---
Author Bio
Yauhen Zaremba is the Director of Demand Generation at PandaDoc. He's been a marketer for 10+ years, and for the last five years, he's been entirely focused on the electronic signature, proposal, and document management markets. Yauhen has experience speaking at niche conferences where he enjoys sharing his expertise with other curious marketers such as what the best eSignature service is. And in his spare time, he is an avid fisherman and takes nearly 20 fishing trips every year.